Explosion from oil tank reported in Muhlenberg County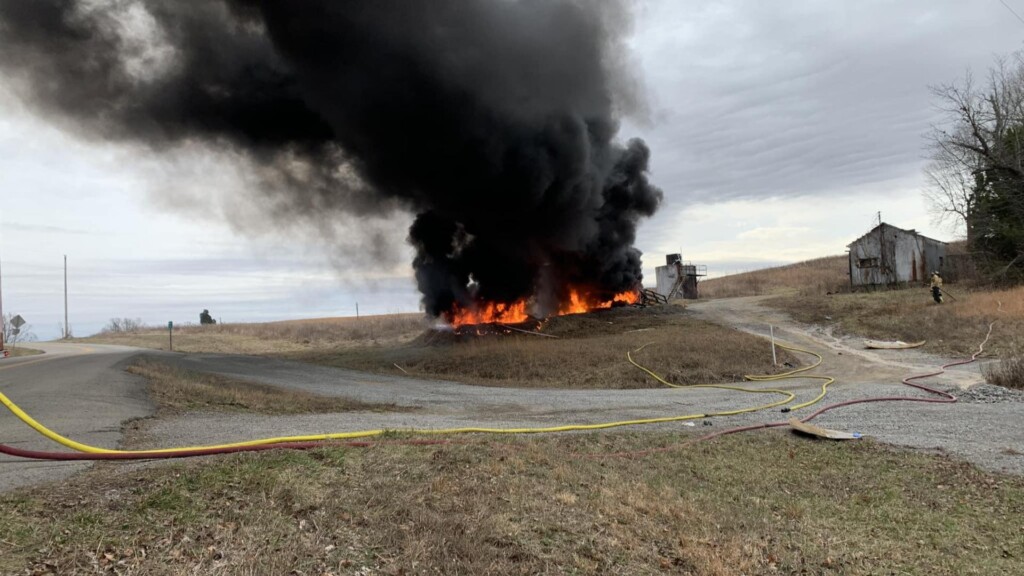 MUHLENBERG CO., Ky. (WFIE) – Fire officials say a crude oil tank exploded in Muhlenberg County.
Fire officials say the fire happened at the 2300 block of Highway 853.
Greenville Fire Department says one man has been transported to EMS in critical condition. As of around 11:45 a.m., the fire is under control.
KY-853 is currently back open but remains an active scene, GFD states. One lane is still shut down, so use extreme caution if traveling through the area.
An investigation will be underway into the cause of the fire. GFD says the EPA is currently on scene assisting in the environmental control.