EXCLUSIVE: First Afghan refugees arrive in Bowling Green Thursday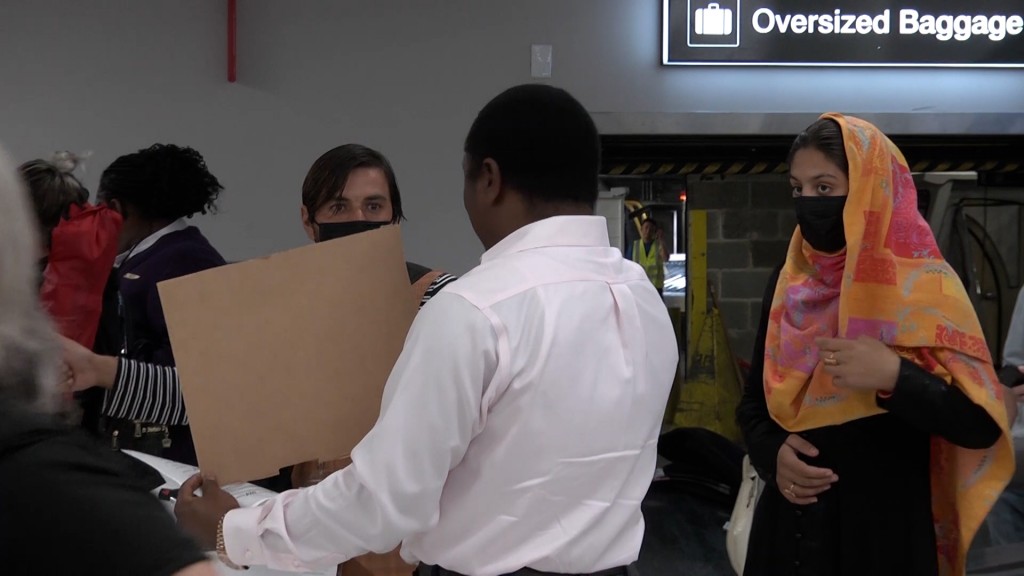 BOWLING GREEN, Ky.- The first refugees from Afghanistan made their way to their new home in Bowling Green Thursday afternoon.
The couple, who's last name is Noristani, landed in the Nashville airport at 4:36 p.m.
They were then escorted to their new apartment in Bowling Green.
Albert Mbanfu, executive director of the International Center of Kentucky, says between now and March 31, 2022 they will receive 200 refugees.
Mbanfu says that the refugees that are coming into the U.S. now either worked for the U.S. military, U.S. nongovernmental organization or activists promoting human rights and democracy.
A family of 10 is coming in Friday. Another two will be picked up from the airport on Sunday.