Enfamil plant-based baby formula recalled due to possible contamination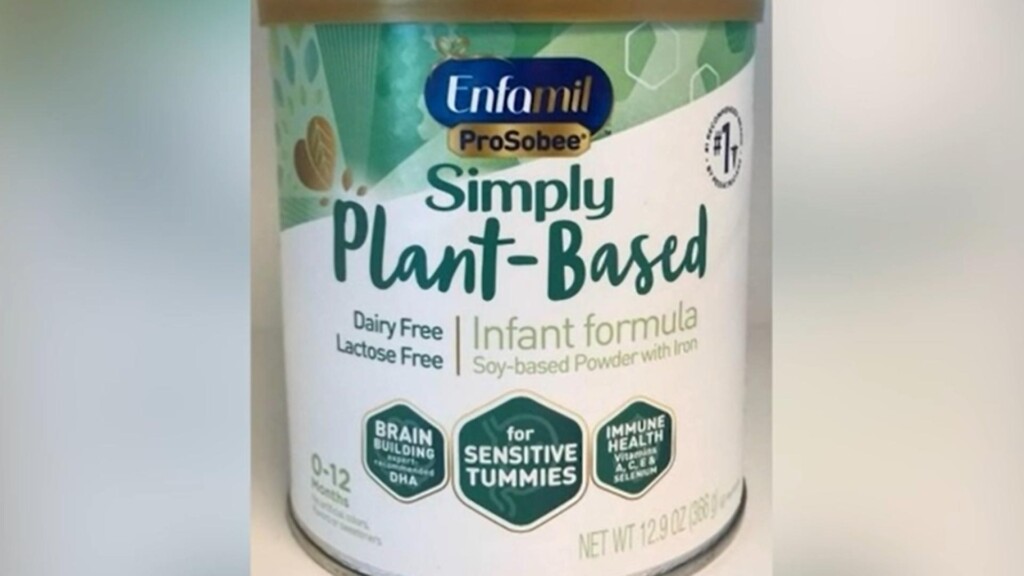 (CNN) – Parents, you may want to check if you bought this popular baby formula brand.
Formula manufacturer Reckitt says it is voluntarily recalling 145,000 cans of its Pro-Sobee Simply Plant-Based Infant Formula.
The company says the recall is out of an abundance of caution since bacteria may have contaminated the formula.
So far, there is no evidence the bacteria made its way into the formula.
No incidents of illness have been reported at this time.
The recall includes 12.9-ounce cans of Pro-Sobee formula that were distributed in the U.S., Guam and Puerto Rico.
The formula was made between August and September of last year and has an expiration date of March 1, 2023.