Eagles announce final tour with stop in Lexington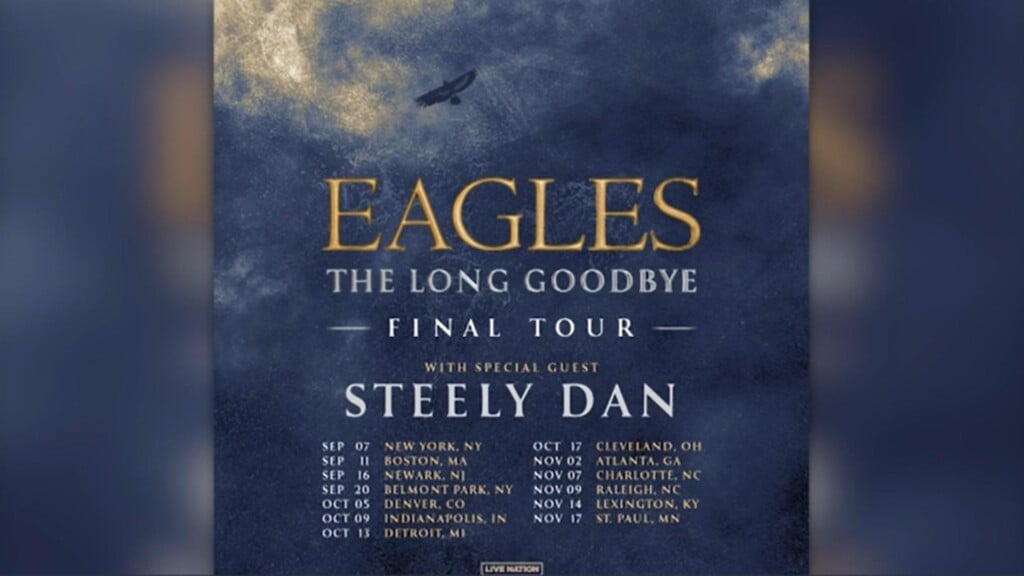 (CNN) – The legendary band, the Eagles, have announced their final tour titled "The Long Goodbye."
It's set to kick off in New York in September.
The "Hotel California" music makers say they know how fortunate they are, and they are truly grateful.
The tour will initially have 13 stops, including one in Lexington, and is set to culminate in St. Paul, Minnesota in November.
However, in a statement, Eagles' members Don Henley, Joe Walsh, Timothy B. Schmit and Deacon Frey say they will perform as many shows in each market as their audience demands.
Vince Gill will continue to fill in for the late Glenn Frey.
Their longtime friends and fellow Rock and Roll Hall of Famers, Steely Dan, will be the special opening act.
Tickets go on sale July 14.