Downtown Bowling Green fights back against online retailers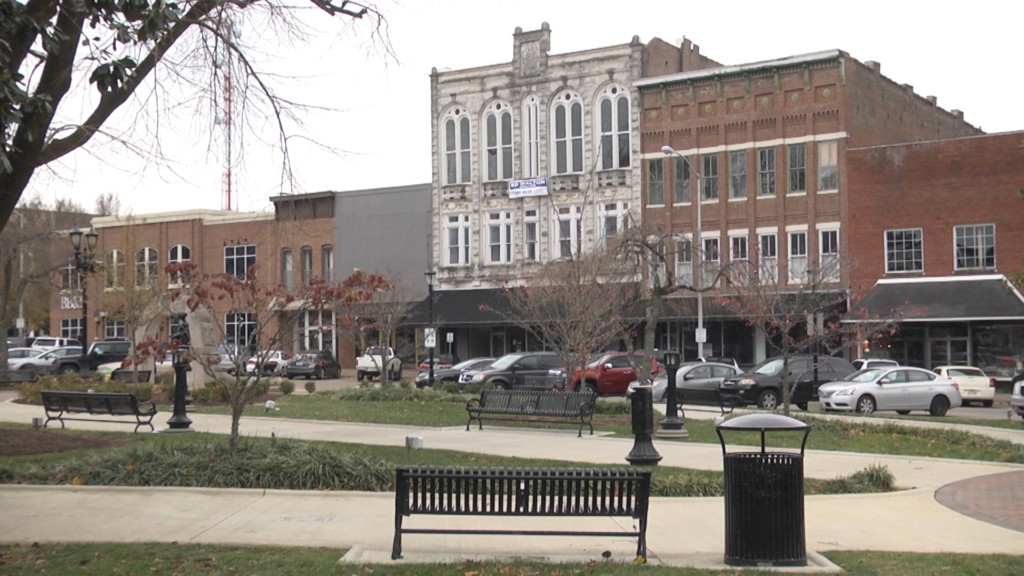 BOWLING GREEN, Ky. – If you have visited the square in downtown Bowling Green recently, you may have noticed the many empty storefronts. "Morris is the oldest, continually operating business in Bowling Green. We opened in April of 1881," Morris Jewelers employee Chris Messenger said.
Morris Jewelers has called the downtown square in Bowling Green, home for over a century and has become a staple in the community.
The convenience of online shopping is affecting many businesses, Morris is not one of them, Messenger said.
They offer not only fine jewelry but also a personalized buying experience you wouldn't receive online, he said.
"Online shopping is affecting small businesses and things like that, but not to the degree that you would really think. I think it's probably affecting the mall business more than people like us and Barbara Stewart (Interiors) and things like that," Messenger said.
Even though Morris Jewelers is thriving, many other storefronts around the square remain vacant.
"Well there is a lot of competition out there and online is definitely an issue. They make it easy to shop from your home and things like this, but really you lose out on the fabric of what's going on if you don't shop locally," said Doug Gorman, a Warren County magistrate and TIF Authority chairman.
Many locals like Scott Gardner enjoy the variety of businesses that are located on the square.
"Working downtown, I definitely hope that it stays, you know businesses come downtown and that it's attractive to them," says Gardner.
So, what is being done to try to fill those empty storefronts?
"The Chamber of Commerce and the TIF Authority has actually hired a retail recruitment specialist who is going to come in and take a look at that because there is so much to be said for shopping locally," Gorman said.
Along with hiring a retail recruitment specialist, the downtown area will be getting a facelift to attract more consumers and businesses to the square.
"There is always that competition online, but I think you have to combat that by having people come down here and see what's new and exciting downtown and they are seeing that. There is a lot of activity downtown and you're getting ready to see some things especially on the square with the investment the city has made and for new business coming down there as well," Gorman said.
A few of those storefronts are vacant due to businesses relocating to other areas in Bowling Green.