Disinfectant foggers help prevent the spread of COVID-19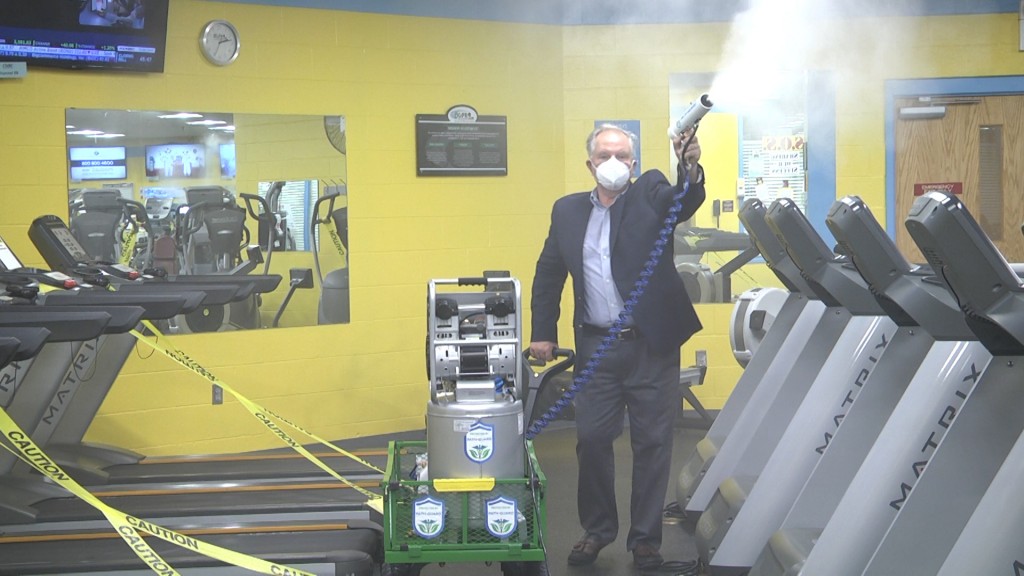 BOWLING GREEN, Ky.- Both city and county governments have invested in disinfectant foggers that help prevent the spread of COVID-19. 
"It's absolutely revolutionary technology," said Bobby Rabold, Path-Guard distributor for Kentucky and Tennessee.  
Today, the Path-Guard decontamination technology was placed in the Bowling Green Parks and Recreation fitness facility. 
"It's a non-toxic, non-alcohol, non-chemical all plant-based disinfectant that actually kills 171 pathogens including COVID-19, influenza, ebola, MRSA," said Rabold. 
Rabold emphasized that it's non toxic to humans, animals, aquatic life and plants. It's also a dry fogger so it doesn't leave behind any wet residue, which was one of the reasons the fitness center wanted it. 
"We needed something that as soon as we sprayed it it pretty much dries instantly, or doesn't leave any kind of a wet film or residue-type service. This is nice because the dry fog does it- once it sprays and it attaches to the equipment it dries instantly. So therefore people can use the equipment right away," said Frank LaManna, Bowling Green Parks and Recreation fitness facility supervisor.
LaManna said he thinks his members will appreciate that extra effort to keep things safe. 
"It just gives everybody that greater piece of mind. It's something that they knew we already were doing what we can do to ensure their safety but this is just that extra level of protection. They can see they see it working and they know for a fact that the equipment is being sanitized and disinfected," said LaManna. 
The Path-Guard device is unique as it has high efficiency but extremely low toxicity. Rabold said he expects more businesses to start utilizing them soon to help keep people safe and healthy.