Deadline for certifying election results looming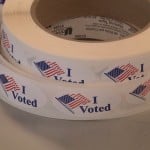 GLASGOW, Ky. – Local election officials have been working since last Tuesday to get all those votes counted. County clerks have until tonight to get their results in to be certified.
With mail-in ballots accounting for the majority of the votes, it means more work to get those ballots in and processed.
Barren County Clerk Helena Birdwell says they were able to hire four people, two Democrats and two Republicans, to serve on a processing committee to count nearly 5,100 ballots.
The extra help allows the regular staff to keep the workload manageable. Birdwell says all of Barren County's ballots have been counted and the results have been sent to Kentucky's Secretary of State.