Corbin police return pig home after picking it up on Bacon Creek Road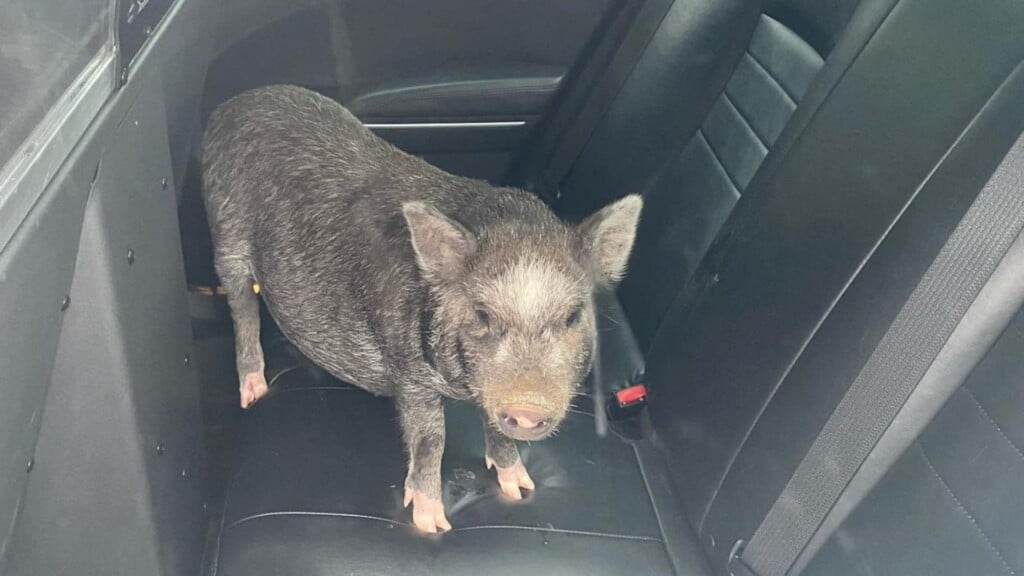 CORBIN, Ky. – A small pig is now back home safe after Corbin police picked it up on Bacon Creek Road.
The Corbin Police Department first shared the incident on Facebook:
"Corbin Police Officers have wrangled a small pig on Bacon Creek Rd in Corbin. No, we are not talking about patrolman Chris Brown (or any of our other fine second shift patrol officers), but a legit pig. Seriously, if you own this pig. He is in custody at the Corbin Police Department. Please hurry before the Corbin Fire Department gets hungry."
However, the local fire department would have to settle for something else.
The pig's owners traveled to the police station Saturday to bring the animal home, the same day police found it in such an unlikely spot.