Conference USA renames Men's Golf Coach of the Year Award after late WKU coach Phillip Hatchett
Hatchett passed away in June after being hit on his bicycle by a car.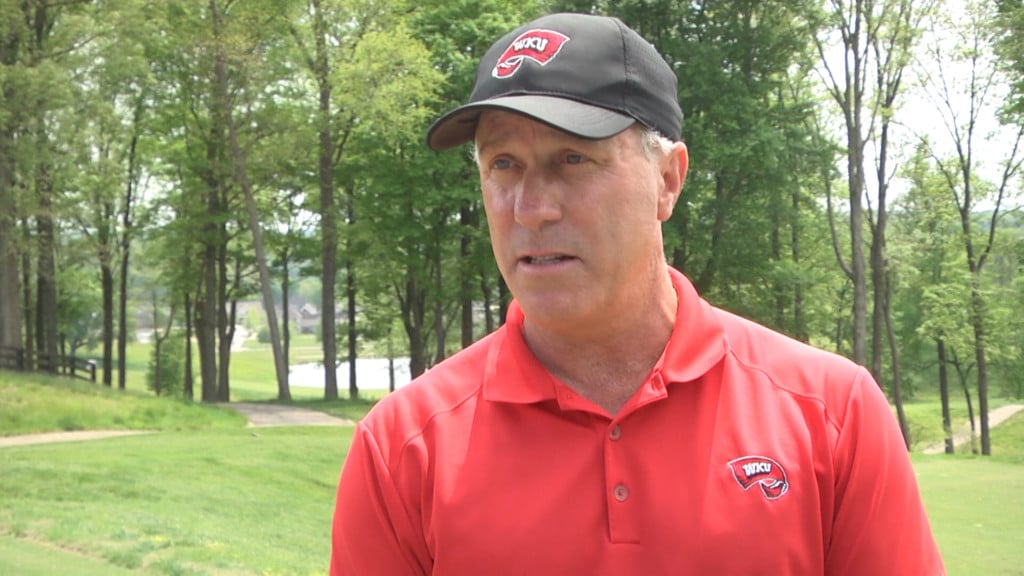 DALLAS — Conference USA has officially renamed its top men's golf coaching accolade as the Phillip Hatchett Coach of the Year award, in honor of the late WKU head coach and graduate who passed away in June.
The league announced the change Thursday after approving the motion last week at the annual C-USA Winter Retreat.
"We really appreciate Conference USA and the men's golf coaches honoring the legacy of Coach Hatchett by designating the league's coach of the year award in his name," said WKU Director of Athletics Todd Stewart. "Phillip was a great representative of not only our golf program, but our entire university.  He was an outstanding individual, a person who was respected and liked by everyone he interacted with, and he and his wife, Beth, cared very much for our players.  This is a very meaningful gesture."
Hatchett, a 1985 graduate of Western Kentucky University and four-year letterman for the men's golf program, spent eight seasons as head coach of the program and led a resurgence in recent years since taking over in 2010. WKU recorded five top-five performances as a team in 2017-18 and produced its best conference tournament round since 2008.
In 2017-18, Hatchett's top individual player, Billy Tom Sargent was named to the All-Conference USA Second Team and became the second Hilltopper to qualify for a NCAA Regional as an individual, and the first since 2008. He also tied for 11th in the 2018 Conference USA Championship – the best individual conference finish for WKU since 2010.
Hatchett's passion for developing young golfers reached past the course and into both the classroom and community. In 2012-13, 2016-17, and 2017-18, his teams were the standard for academic success on The Hill as they earned the men's sport program Academic Team of the Year award for posting the top cumulative grade point average among all WKU men's sport programs. Two individuals were also named WKU's Male Academic Student-Athlete of the Year during his tenure.
Hatchett – a Russellville, Ky., native – was also a valuable member of the golf community in southcentral Kentucky where he was a regular on the courses, fostering the development of youth golf in the area. In 2008, he created the Phillip Hatchett Junior Golf Camp in an effort to stimulate the game's growth, with the camp mentoring over 200 young golfers since its launch.