Chris Page pardoned by Gov. Andy Beshear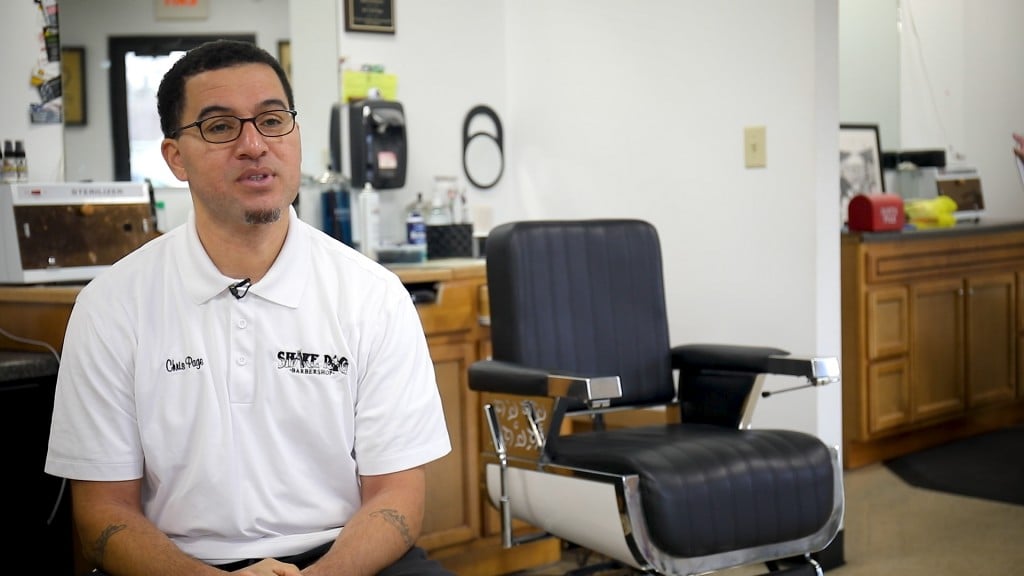 BOWLING GREEN, Ky. – Chris Page didn't want his children to visit him in jail.
Fourteen years ago, before he became a cornerstone of the community and a Bowling Green mayoral candidate, Page was sitting behind bars following a drug-related conviction in Barren County. Page walked away from the experience a changed man, something that Gov. Andy Beshear cited as a reason for recently issuing him a pardon.
Page is the owner of the Shake Rag Barbershop in Bowling Green.
The barber shop is a pillar of the local Black community, and Bowling Green at large. For years, Page has used his barber shop to provide meals for the hungry, to throw community-building block parties, and provide a place for local elected officials and community leaders to meet the people they serve.
The 2006 arrest changed the trajectory of his life in the long run. Page has now put an emphasis on community-building work, but in the short term, his arrest came as a shock.
"It was devastating. I didn't even want my kids to come visit me in jail because I really couldn't believe I was there; because I didn't think I was ever going to get caught," said Page.
The arrest and the subsequent time Page spent in jail were not only hard on him, but also for his family.
"We had no idea that, that was going on in his life. But yeah, it was crazy, it was scary," said Cristen Lawson, Page's daughter who was a school-age child at the time.
After he was released, Page began his turn-around, and he credits a large part of his internal-change to his connection with God and religion. He says he heard the voice of God speak to him directly, and he says, through his faith, he has forgiven himself. But, for years, Page was hoping to be forgiven in the eyes of State, and that's what happened when he was pardoned.
Beshear granted Page a pardon, referencing all the work he's done in the community.
"You know there's lots of people that make mistakes; not a lot of people use those mistakes as positive motivation in the way Mr. Page has," Beshear said.
Page is also thankful to the local elected officials who wrote him recommendations for his pardon application. Those officials include: Bowling Green Mayor Bruce Wilkerson, Bowling Green City Commissioners Dana Beasley-Brown and Joe Denning, Warren County Magistrate Tom Lawrence, Circuit Court Clerk Brandi Duvall and State Representative Patti Minter.
"Chris is a classic example of an individual who has learned his lesson, and I don't ever think that will change or he will go back in any way," said Denning.
Beasley-Brown said she was honored to write a letter to Beshear on Page's behalf.
"I believe that City of Bowling Green is indebted to him because we are a more beloved community because of his service and leadership. So, it was an honor and privilege to write about that work," said Beasley-Brown.
Page is also thankful for the work done by his lawyer, Carlos Bailey.