Cave Sing tradition continues for over 40 years at Mammoth Cave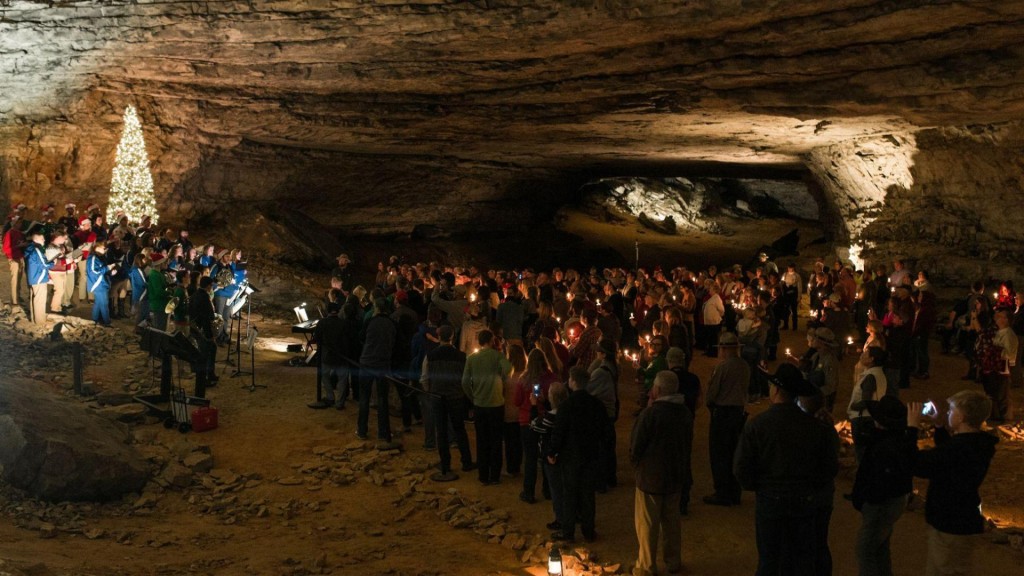 MAMMOTH CAVE, Ky. – You can kickoff the holiday season this year with music echoing within the walls of Mammoth Cave.
The park's Cave Sing brings together musical performances that date back to 1883, when local residents held a Christmas celebration.
The first celebration brought music and a 10-foot tall pine tree decorated with popcorn and ribbon into the cave.
However, modern Cave Sing celebrations began in 1980.
On Dec. 4, Mammoth Cave National Park will have several performances, including Lindsey Wilson College singers from Columbia, Kentucky, who are returning for their 5th appearance at Cave Sing. The singers have toured extensively in over 40 states and seven countries.
The Cave Sing audience will also be treated to the trumpet music of Mammoth Cave's very own cave guide, Hillary Sward.
Sward has played for both national and international audiences, including performances at the Macy's Thanksgiving Day Parade, the inauguration parade for President Obama and tours through Europe and China.
Prior to the Cave Sing event, the Band Table Singers from Glasgow will entertain guests as they gather at the park's visitor center at 1:30 p.m.
Cave Sing participants will meet behind the park visitor center and depart for the Historic Entrance at 2 p.m. Light refreshments will be served at the visitor center immediately after the performance, where guests can see Santa Claus.
Guests should prepare for temperatures that feel much cooler than 54 degrees and low lighting due the cave being a natural environment. In addition, seating will not be available.
Performance time is estimated at around 45 minutes to 1 hour.
For more information about the Cave Sing, visit the National Park Service's website at nps.gov.