Car crash leads to power outage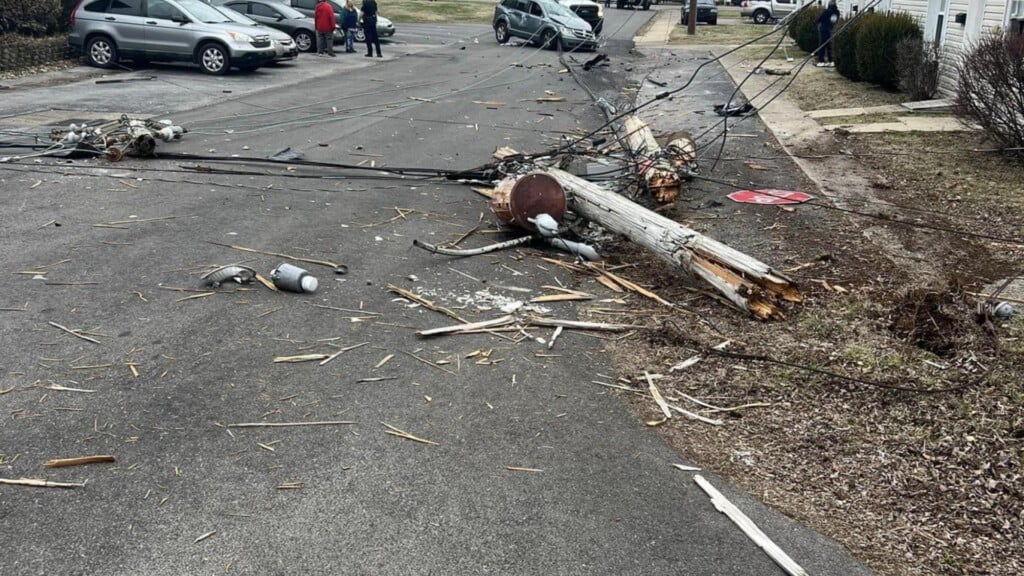 BOWLING GREEN, Ky. – If you live around West 11th Ave. and Payne Street in Bowling Green, you may have lost power this morning.
BGMU says that over 500 customers were without power waking up this morning after a car allegedly ran into an electrical pole.
Crews are reportedly on the site now to replace the pole, but power lines are down.
The municipal company is asking for travelers to find an alternate route this afternoon as crews work to replace the pole and clean the area.
Car v. Pole at 11th and Payne that caused the circuit outage this morning. Crews will be onsite replacing pole. pic.twitter.com/KrUr4lQVbJ

— BG Municipal (@BGMU) January 11, 2023
We are aware of a power outage impacting 552
customers out of our Bowling Green Primary Substation. BGPD reports a vehicle v. pole at 11th and Payne. Lines are down. Areas impacted include Beauty, Power, Walker Ct, Brownslock, Church, Scott, and Nugent. Crews en route.

— BG Municipal (@BGMU) January 11, 2023