Bowling Green Trolley offering free shuttle service on Fridays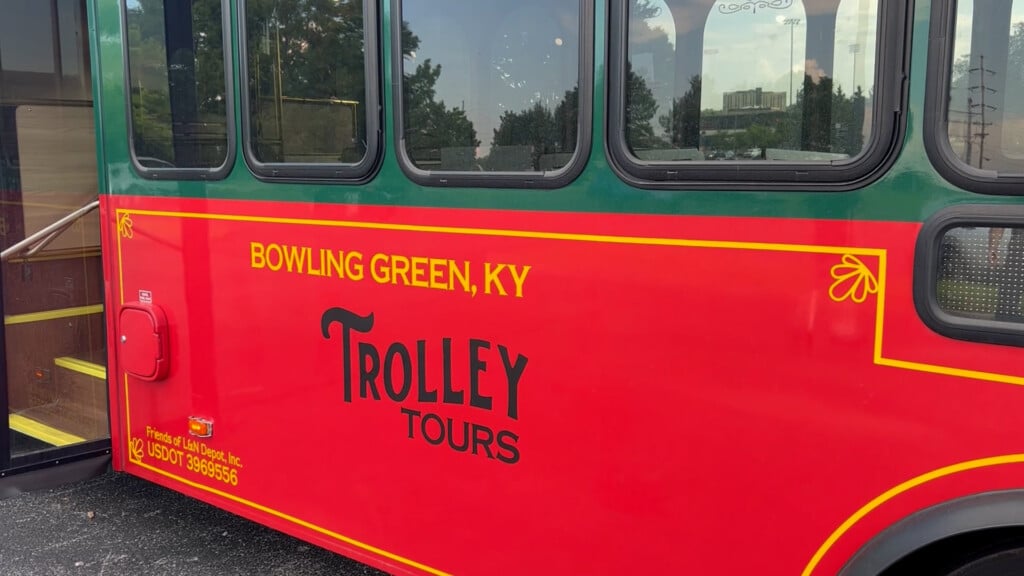 BOWLING GREEN, Ky. – The Bowling Green Trolley is offering a new service to help those exploring the latest events in downtown Bowling Green.
Bowling Green Trolley Tours says the trolley offers a complimentary service to transport attendees at Concerts in the Park from downtown parking.
The service will be available through mid-September on Friday evenings. The Downtown Circulator will follow a route with several stops before transporting individuals to Circus Square Park from 6 to 8 p.m.
Concrete pick-up points for the Downtown Circulator will be at College Street and East 10th Avenue, Chestnut Street and East Eighth Avenue and Center Street and East Sixth Avenue.
Concerts in the Park occurs outdoors weekly on Friday evenings, with several surrounding vendors available to patrons.
For more information on Concerts in the Park, click here.