Bourbon and Beyond lineup: festival passes on sale now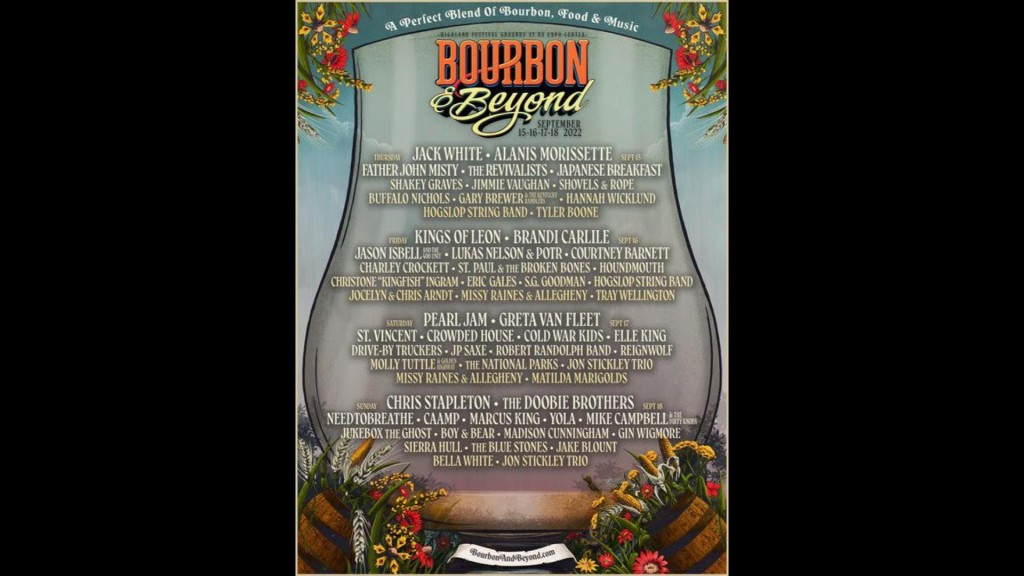 LOUISVILLE, Ky. – The world's largest bourbon and music festival will be returning to Louisville September 15.
Headliners will include Pearl Jam, Chris Stapleton, Kings of Leon, Jack White, Brandi Carlile, Alanis Morissette, Greta Van Fleet and The Doobie Brothers 50th Anniversary, plus more from rock, Americana, bluegrass, blues and alt rock.
The festival will also include bourbon and culinary experiences, including Jim Beam Tiki Barrel Bar and The Bourbon Experience. The event will take place at the Highland Festival Grounds at the Kentucky Expo Center.
Passes are on sale now for $10 down through April 15 or you can pay them in full at bourbonandbeyond.com.
The festival will last from September 15 to 18.