Beshear speaks on trailers for displaced families – no timeline for Bowling Green yet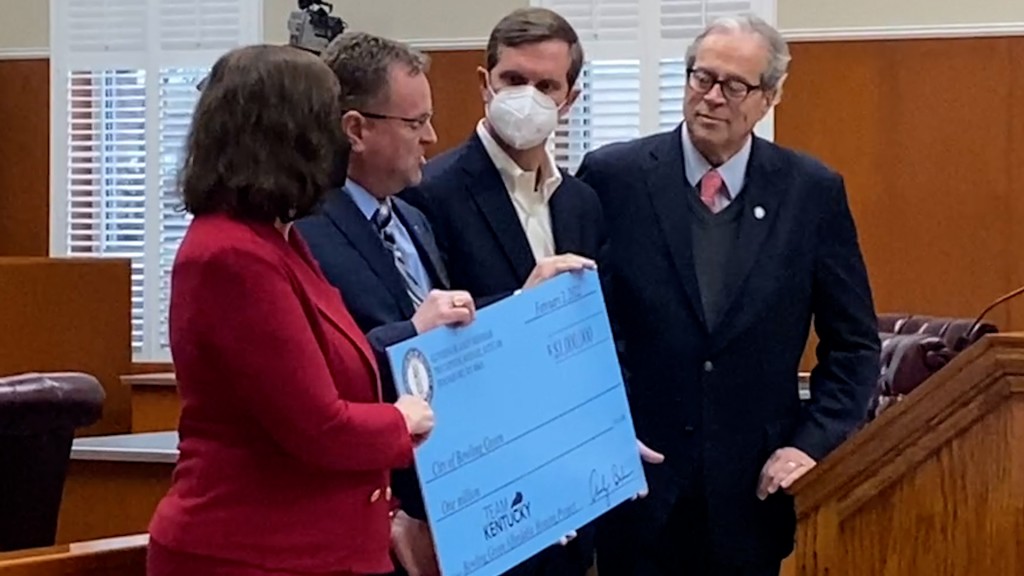 BOWLING GREEN, Ky. – Some of you have been wondering if Warren County will receive any of the travel camper trailers designated for families displaced by the December tornadoes.
Governor Beshear announced a week and a half ago that 200 trailers would be given to displaced families across the commonwealth.
So far, 16 families in towns like Dawson Springs and Mayfield have been given the trailers. 
Governor Beshear said on Wednesday he thinks we'll need at least double that funding. 
Beshear said the goal is to get displaced people into apartments or homes that they can stay for over 6 months. In cases where that's not possible or to help people stay on their property, that's where the trailers come into play.
Also Beshear says legislature wants a separate bill for each camper request, but he's hoping for some more flexibility. 
Wednesday, Governor Beshear handed Bowling Green Mayor Todd Alcott a check for a million dollars towards affordable housing, which has been a large problem locally and nationally.