Beshear signs sports betting, medical marijuana bills into law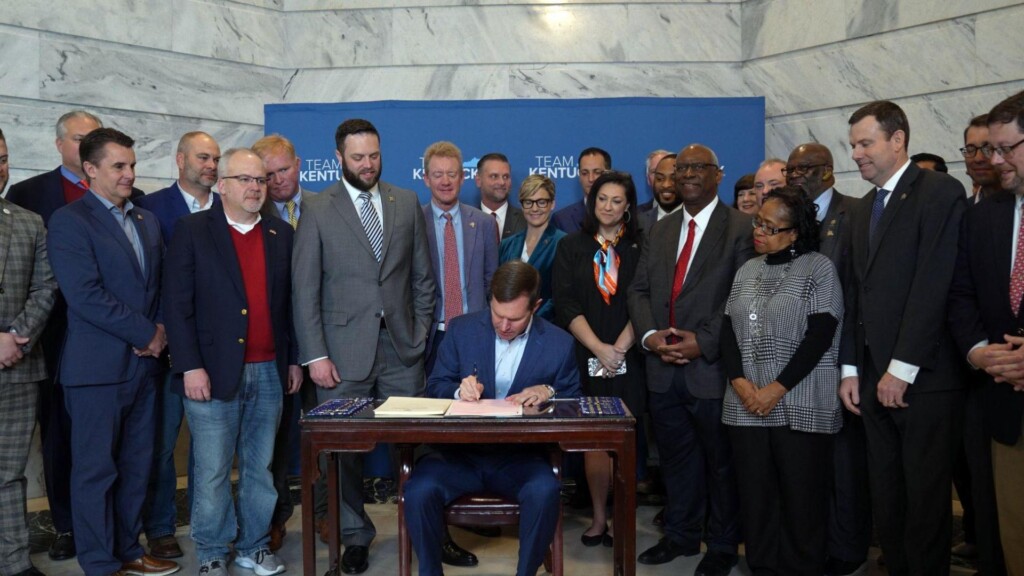 FRANFORT, Ky. – Friday morning, Gov. Andy Beshear signed legislation into law for both sports betting and medical marijuana.
Senate Bill 47 will make medical marijuana legal for some Kentuckians with diagnosed diseases.
The new law is a major victory for medical marijuana advocates and another step forward in the governor's effort to reduce the abuse of opioids. The governor listed examples of people who may benefit from medical marijuana, such as those with what can be debilitating conditions like cancer, epilepsy, PTSD and more.
The second bill, House Bill 151, legalizes sports betting in Kentucky.
According to the governor's office, sports betting will bring an estimated increased revenue of $23 million a year after it is fully implemented that will be dedicated to the Kentucky permanent pension fund and 2.5% will go to the problem gambling assistance account.
"Kentuckians will soon be able to place their bets here, and for the first time, we are going to keep those dollars here to support our economy and communities," Beshear said.
Kentucky is the 38th state to legalize sports betting. The law will go into effect in late June.
The medical cannabis law will go into effect starting Jan. 1, 2025, although the governor's executive order still remains in effect to allow those with some medical conditions to obtain medical cannabis out of state until that time.