Beshear signs Lofton's, Lily's laws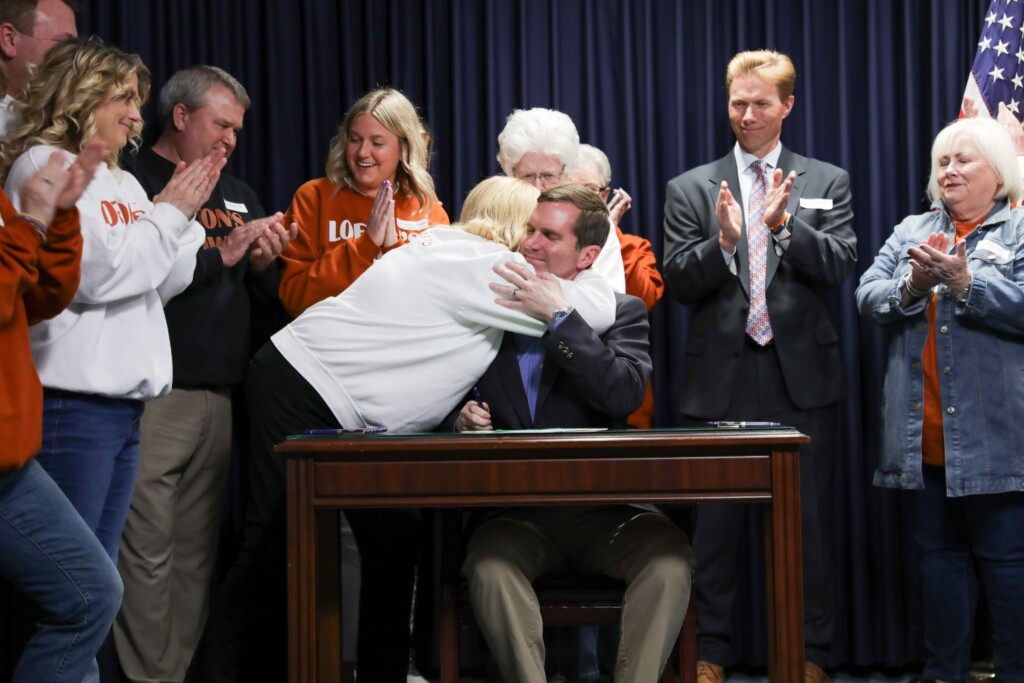 FRANKFORT, Ky. — A bill signed into law today will make hazing a crime in Kentucky.
Gov. Andy Beshear gathered with families impacted by both hazing and drunk driving to sign two pieces of legislation Monday.
The first, Lofton's Law, has been passed by lawmakers after the October 2021 hazing death of University of Kentucky freshman Thomas "Lofton" Hazelwood. Lofton was an 18-year-old from Henderson.
The legislation makes it felony crime if hazing results in physical harm or death.
Hazing that does not cause physical harm will be increased to a Class A misdemeanor.
"We just want to thank everybody that has helped us through this journey," said Tracey Hazelwood. "It's a phone call no one should have to get, and we hope this never happens to anyone ever again. This is not going to bring my baby back, but it will save other lives and that is all we can hope for – the safety of other students."
In addition, the governor signed a bill that targets drunk driving laws.
The governor's office says Lily's Law mandates that a person is guilty of vehicular homicide when they cause the death of another because of their operation of a motor vehicle while under the influence of alcohol, a controlled substance or other impairing substance. The bill makes vehicular homicide a Class B felony.
This bill stemmed from the death of Lily Fairfield, a 16-year-old from Oldham County who died in 2021 after a driver under the influence crashed into her sister's car as they were traveling to school.
The driver had been arrested and immediately released just three days prior on a DUI charge, according to the governor's office.
"Thank you, Zoe, for being here today with your father, Mark. And thank you for showing unimaginable strength and bravery. You have truly honored your sister's life. And your work will make our roads safer and help protect more Kentuckians." Beshear said.
Beshear additionally signed legislation Monday to further protect juveniles and the justice system, reflecting changes requested and funding.