Beshear signs bills aimed at preventing child abuse in Kentucky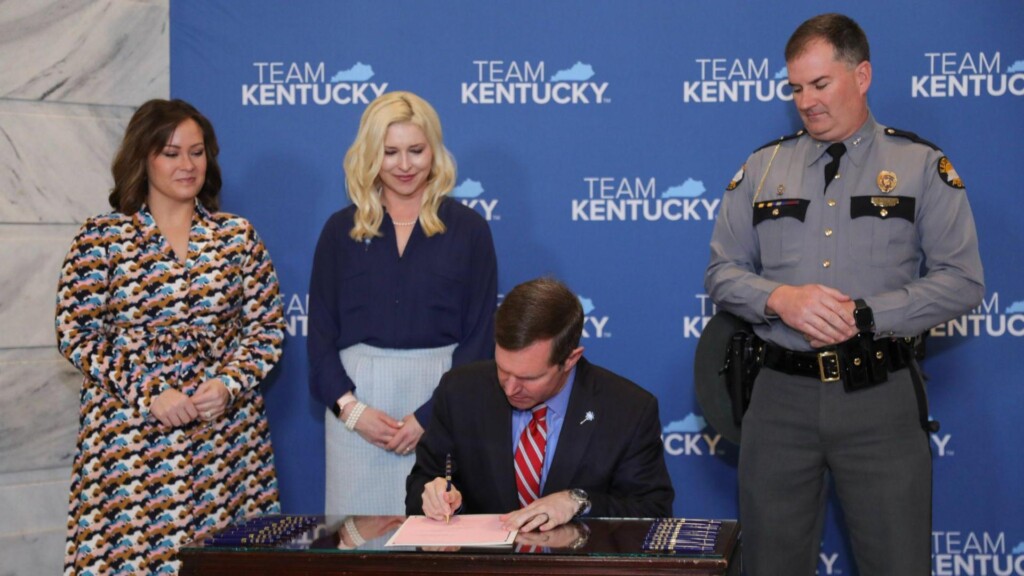 FRANKFORT, Ky. – This morning, Gov. Andy Beshear declared April as Child Abuse Prevention Month.
The governor also signed legislation to help protect Kentucky children from abuse.
Senate Bill 229 strengthens reporting requirements when you have reason to believe a child has been abused, neglected or is a victim of human trafficking.
House Bill 78 provides law enforcement and the criminal justice system with essential tools to protect children from sexual abuse, the governor's office says.
In particular, the bill clarifies the legal definition of incest to make sure more people are protected from this crime.
In addition, Senate Bill 80 does not allow registered sex offenders to be within 1,000 feet of a high school, middle school, elementary school, preschool, publicly owned or leased playground or licensed day care facility.
During the ceremony, Beshear gathered with first lady Britainy Beshear, Lt. Gov. Jacqueline Coleman, leaders of Prevent Child Abuse Kentucky, lawmakers and advocates to plant thousands of "pinwheels of prevention" in front of the Capitol.  The blue and silver pinwheels help teach communities and raise awareness of child abuse and neglect.