Banquet frozen chicken strips meals recalled for plastic concerns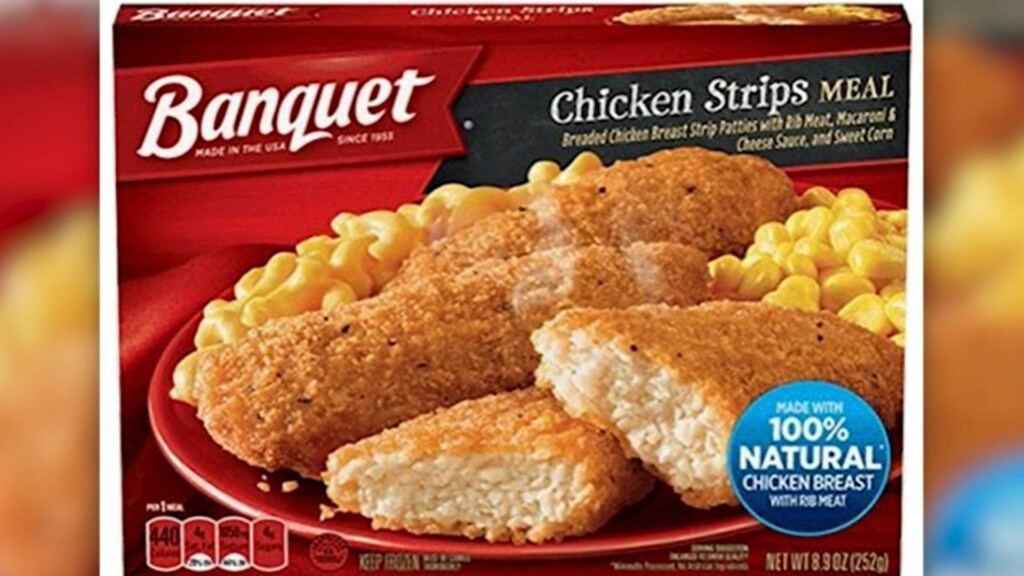 (CNN) – ConAgra Brands, Inc. is recalling more than 245,000 pounds of frozen chicken strips for concerns that they could contain pieces of plastic.
The affected cartons say "Banquet Chicken Strips Meal" on them.
They have best if used by dates of Dec. 11, 2024, Jan. 1, 2025 and Jan. 7, 2025.
The U.S. Department of Agriculture's Food and Safety Inspection Services says there has been at least one reported injury.
Anyone with the recalled product is urged to throw them away or return them to the store.
For more information, visit the USDA's website here.