Animal welfare workshop held to educate local animal shelter employees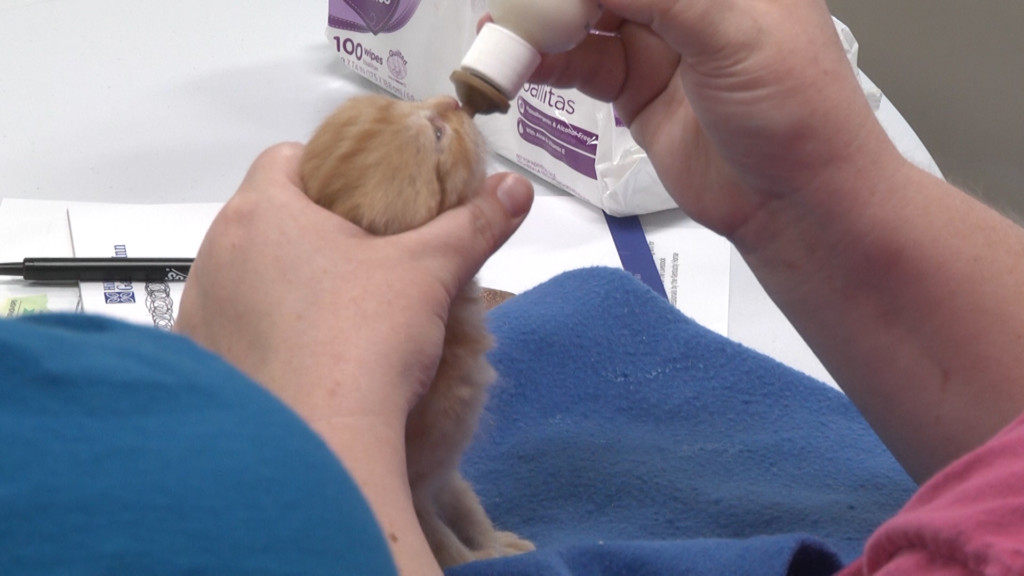 BOWLING GREEN, Ky. – The Bowling Green-Warren County Humane Society is often quiet on Wednesdays.
Well, minus the barking of the dogs inside the shelter.
The humane society is closed to the public on Wednesdays, but its employees stayed busy in a different way – sitting through an animal welfare workshop.
"We luckily have a lot of organizations all over the state that want to improve the lives of animals and also improve the quality of animal shelters and rescues across the state," said Lorrie Hare, director for the Bowling Green-Warren County Humane Society.
According to the United States Animal Legal Defense Fund, the state of Kentucky has ranked last in the country in animal protection laws for the past 12 years.
One organization is doing its best to address that.
Making A Difference Now (MADN), an organization located out of Lexingtion, Kentucky, holds workshops for shelters across the state, and today they made their way to Bowling Green.
"We really try to provide the gamut about this is the current state of knowledge, here are best practices, here are resources that you can use to help make your life better, and the animals that you serve better," said Diane Parrish, founding director and president of Making A Difference Now.
The event featured multiple speakers who presented on the following topics to a room of 60-plus employees from shelters all across the area:
Kentucky Minimum Shelter Standards and the Standards of Care Guidelines of the Association of Shelters Pets
Proper Cleaning, Disinfection and Disease Prevention
Kentucky Animal Control Laws
Introduction to KACCA Training
Saving the Lives of Community Cats: Return to Field and Trap-Neuter-Return
Success on a Small Budget: Building strong community support/volunteer programs
"What we try to do is provide basic information," added Parrish.
A lot of the information discussed at this workshop is often something current shelter employees might not be familiar with, primarily because some of these topics aren't in their area of expertise.
"People may come to an event like this and only leave with three or four different ideas," said Hare. "But those three or four different ideas can make a big change."
The event also gave local shelters a chance for networking with their fellow animal caretakers, providing each of them an opportunity to learn how to alter Kentucky's low ranking in animal protection laws.
"Knowing who your allies are in the same mission that you share is huge," Hare said.
The work needed to be done to make such large strides and change the course of animal welfare in the Bluegrass state isn't something that can take place on the shoulders of animal shelters alone.
It will take a group effort.
"Every citizen has a responsibility to make life better for the animals in their community," said Parrish. "It's important to say that every person can make a difference."