Agencies respond to fire at Russellville building containing chemicals, fuel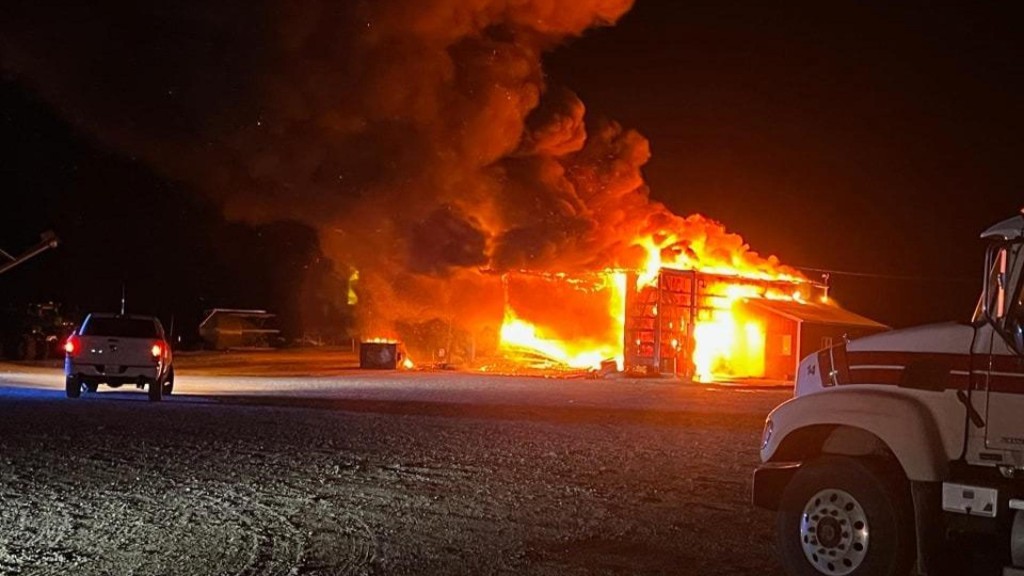 RUSSELLVILLE, Ky. – The Russellville Rural Fire Department responded after a fire broke out at a building Saturday.
On Saturday night at 10:20 p.m., Station 5 units were dispatched to a single building fire on Cecil Huffines Road.
Upon arrival, the agency determined the structure contained chemicals, diesel fuel, supplies and a farming trailer. Electricity and a natural gas line were also connected to the building, which officials say delayed extinguishing the fire.
Due to the location and needed assistance, Auburn Rural Fire Department and Adairville Rural Fire Department were also paged. As a result of the presence of chemicals and batteries, units were on scene until 1:38 a.m.
Information regarding the cause of the fire has not been released at this time.