Afghan Refugees in the International Center of Bowling Green receive helping hand from donations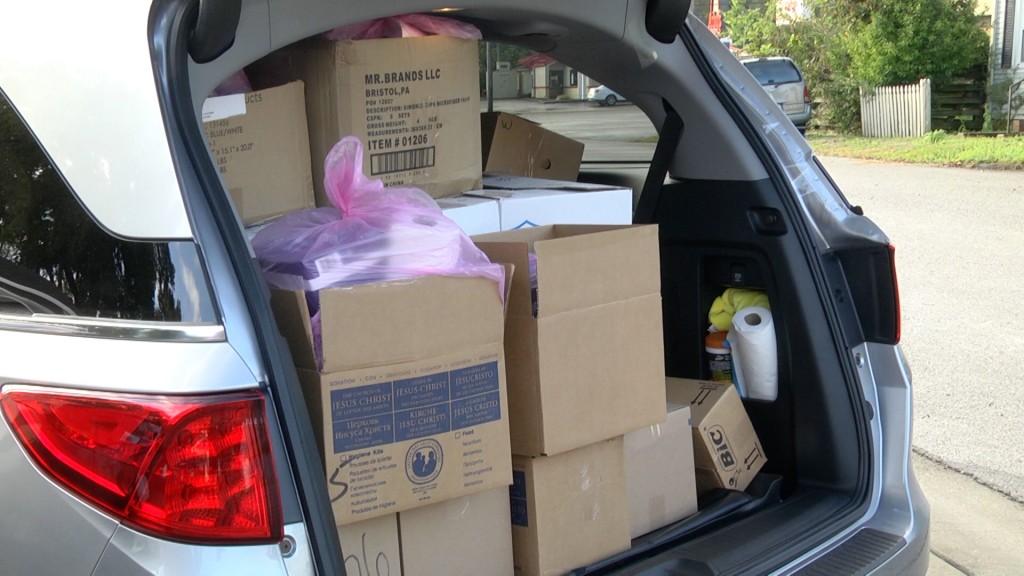 BOWLING GREEN Ky.-To lend a helping hand to the refugees now calling Bowling Green home, boxes of much needed goods have been donated to The International Center of Kentucky.
Justserve.org is a website provided as a service by The Church of Jesus Christ of Latter-Day saints, and the relief Society Women's Organization. They delivered trunk loads of items to support the Afghan refugees.
These range from kitchen items and roughly 200 hygiene kits containing items like deodorant, toothpaste, and much more. Earlier Monday morning, even more of these items were dropped off.
Those with justserve and The Church of Jesus Christ of Latter-Day Saints say it's uplifting to be able to serve their new neighbors in this regard.
"Our whole purpose is to build unity through community service, so this was a great opportunity for us," said Glenda Beck with Justserve.
"We were able to put this together and we're happy to provide this for the immigrants coming into bowling green to get a fresh start at a new life. We're happy to help them out and welcome them in any way we can," said Bishop Craig Clifford.
The International Center of Kentucky executive director Albert Mbanfu says donations like these leave a huge impact in the lives of these refugees.
"It will make a difference in the lives of those who are fleeing harm to home in Bowling Green. We just want to thank them very much for this donation. Justserve has just made a wonderful difference in the lives of the Afghan refugees that are arriving in Bowling Green," Mbanfu said.
To learn more about Justserve, follow this link.
https://www.justserve.org/about