4 thoroughbred horses die in Kentucky trailer fire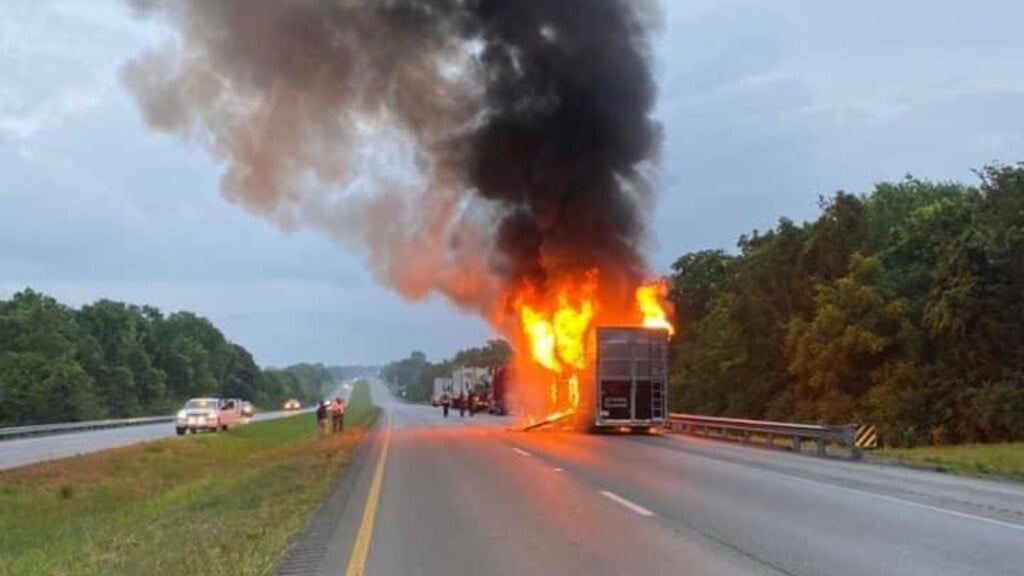 BARDSTOWN, Ky. – Four thoroughbred horses are dead after a fire broke out in a horse trailer on the Bluegrass Parkway.
The Bardstown Fire Department says it responded with Nelson County Fire and Rescue around 6:29 a.m. Monday for a report of a horse trailer on fire at mile marker 20.
Additional dispatch information led crews to mile marker 29.
When crews arrived, officials say they located a horse trailer with heavy fire involvement, causing a shutdown of the Bluegrass Parkway for about an hour.
Before crews arrived, employees of the hauling company had saved four of the eight thoroughbreds from the trailer, officials say.
The other four horses died in the fire with an estimated worth of $750,000, along with another $250,000 for the loss of the trailer.
This incident is under investigation.