WKU's Big Red Dances Into Sweet 16 of Bracket Challenge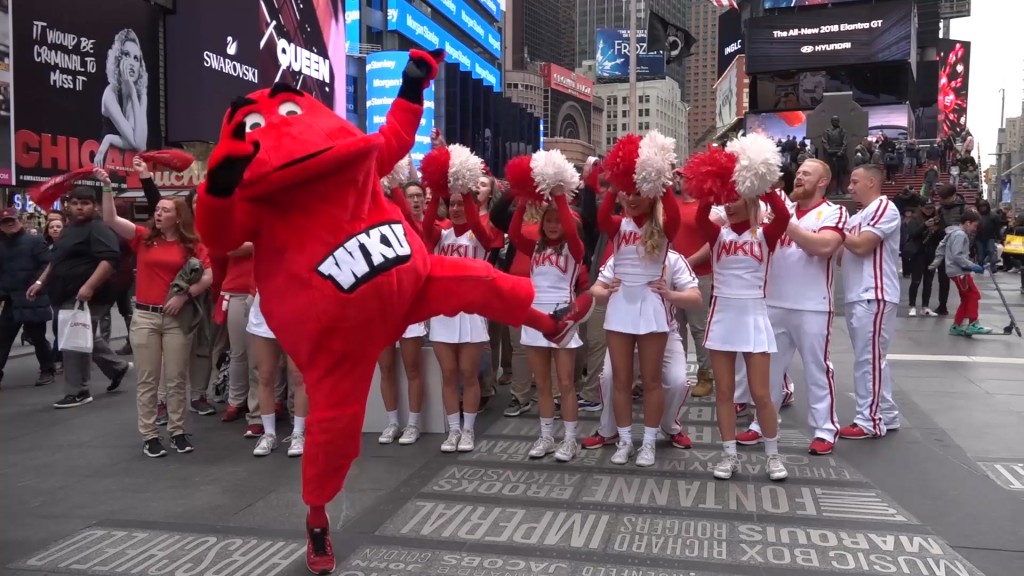 BOWLING GREEN, Ky. – With no live games or events to speak of, sports fans everywhere are looking for something to get their competitive juices flowing once again.
For many faithful members of Hilltopper Nation, an online Twitter bracket to determine the country's best college mascot is providing an opportunity to release that pent-up competitiveness, while supporting Western Kentucky's famous mascot, "Big Red".
It all started last weekend, when Sirius XM's College Sports' channel released a bracket of the top 64 mascots in the country.
However, the bracket was far from complete, in large part due to the omission of Big Red.
After hundreds of fan complaints, the college sports channel included WKU's mascot in a play-in game against 16th seed Ole Miss, and the rest is history.
Big Red crushed its SEC foe, garnering nearly 90% of the total votes to move on to the first round against number one seed LSU.
While providing a slightly better matchup, not even "Mike The Tiger" could take down Big Red as the Cinderella Story continued into the Round of 32.
It was there, that Western's mascot would face its stiffest challenge yet…
After a battle that racked up over 18,000 votes, it was Big Red pulling a third upset over an SEC West Mascot as WKU defeated Auburn's "Aubie The Tiger" by a 53 percent to 46 percent mark.
Big Red now finds itself in the Sweet 16 of the Mascot Bracket Challenge against Georgia Tech.
You can follow Big Red on Twitter here and vote for Western Kentucky's mascot by clicking on the tweet below.