WKU Volleyball: Lady Tops battle to five-set win at No. 17 Rice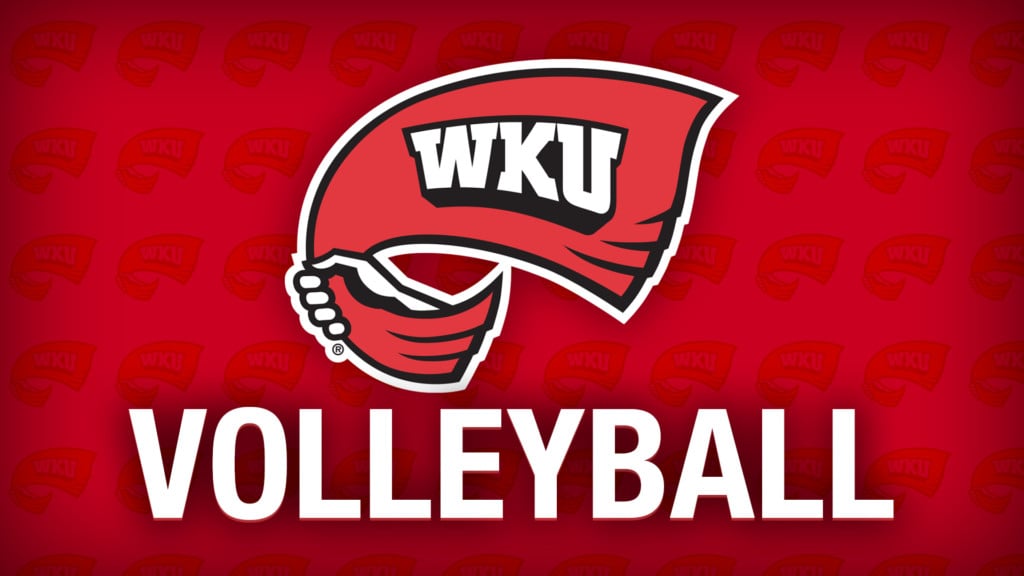 HOUSTON – No. 22 WKU Volleyball battled to a five-set upset at No. 17 Rice on Sunday, extending the Lady Toppers' win streak to 22-straight matches. In a match that saw 38 ties and 13 lead changes, WKU prevailed as four Lady Toppers turned in double-digit kill performances and three players recorded double-digit digs.
"When we were up 2-0, I walked in our huddle and said 'I fully anticipate this going five,'" head coach Travis Hudson shared. "You know what Rice is, you know they're so talented. Seeing them in person, they're even better than I thought they were. They're so talented and they play such good defense and they're so well coached. We knew it was going to be a battle. I'm just really proud of our young team for just hanging in there. [Rice] really turned the momentum in sets three and four. I thought we came out in set five, and we weren't more aggressive than them, we just met them in terms of aggressiveness and it was anybody's match heading into that last set."
With the five-set victory, WKU improved to 26-1 overall and 12-0 in Conference USA play. Sunday's win in Houston snapped Rice's 20-match home win streak, which ranked as the third-longest mark in the nation. WKU has now ended three of the NCAA's top-10 longest home win streaks.
No. 17 Rice moved to 22-2 with the loss and is now 11-1 in league play. The Lady Toppers' win snapped the Owls 13-match win streak.
"I think when everybody looked at this matchup and saw it coming; it was fitting that it went five, it was fitting that it was 16-14," Hudson said of the five-set battle. "If we play them 10 times, we're probably going to each win five of them. It's two very good teams. But, our young kids just have a specialness about them. They're not going to back down. Even in sets three and four when Rice put it to us pretty good, we didn't stop playing, Rice just really raised their level. So, I think it was a great showcase for Conference USA volleyball, and I hope that both of us can put that on display again as we move forward into December."
Rice scored the first point of the day but WKU would be the first to double digits breaking a 9-9 tie in the opening frame. WKU worked out to a 16-13 lead to force the hosts to call a timeout before Rice knotted the score at 17-17. From there, the Lady Toppers would push ahead to a 20-18 advantage and force the Owls' second timeout. The Red and White finished strong, taking the opening frame 25-20, after scoring six of the final eight points.
In set two, Rice was the first into double digits with a two point lead before the Owls pushed their advantage to three at 13-10. At that point, WKU used a 4-0 run to take the lead. The Tops forced a Rice timeout at 17-15 and the Owls would knot the match back up at 17-17 and again at 20-20. From there, Cerino struck for her eighth kill of the day before a Rice attack error gave WKU the 22-20 lead. Following the Owls' second timeout, Cerino struck for another ace as WKU would close the set on a 3-1 run for the 25-21 victory.
Out of the break, Rice would win its first set of the day with a 25-19 third-frame victory. WKU called for timeouts trailing 9-6 and 13-8 before the Owls pushed all the way out to a 17-9 advantage. The Red and White battled back and pulled within five at 19-14 and fought off a pair of set points before the Owls would claim the frame.
In the first set that did not see any ties or lead changes, Rice would lead wire to wire in the fourth frame. The Owls would ultimately claim the set 25-18 on .410 hitting in the frame.
Fifth-set action from the Tudor Fieldhouse did not disappoint. After Matthews struck for the Tops' first three points and a 3-2 WKU lead, Rice battled back and owned an 8-5 advantage when the teams switched sides. From there, the sides traded points before WKU went on a 3-0 run to knot the match at 9-9 and force a Rice timeout. The Owls called their second timeout trailing 12-11 and responded with back-to-back points out of the break forcing an immediate WKU stoppage. At that point, WKU scored four of the final five points with two kills from Briggs and a match-ending strike from Cerino for the 16-14 final margin.
HUDSON ON THE SPREAD OUT ATTACK:
"That's what we've been fighting for all year is to be a complete team. There's been nights when maybe Lauren Matthews has carried us or Paige [Briggs] has carried us, but you don't get to an elite level with one or two players. Tonight, it was different kids at different times, and we needed every bit of it."
TOPPER NOTES:
First time meeting a fellow ranked conference opponent in program history as Rice ranked 17th and WKU was 22nd. The Owls are the second top-25 ranked team WKU has faced this season after suffering a 3-1 loss at No. 24 Louisville on Sept. 6.
Sunday's win over No. 17 Rice was WKU's first win over a top-25 team since Sept. 15, 2017 at No. 25 Ohio State. WKU is now 7-17 all-time playing against ranked opponents.
WKU is now 6-3 all-time against Rice.
WKU is now 3-0 in five-set matches this season.
Nadia Dieudonne registered her sixth double double of the season with 60 assists and 16 digs. She added five kills, four blocks and an ace.
Lauren Matthews finished with 17 kills on .314 (17-6-35) hitting including five kills in the fifth set. She added six blocks and a dig.
Sophia Cerino tallied a season-high 16 kills on .424 hitting to go along with three blocks, three digs and three aces.
Paige Briggs tallied 11 kills and 10 digs for her 13th double double of the season.
Kayland Jackson was WKU's fourth hitter in double digits with 10 kills.
Logan Kael racked up a season-high 22 digs to lead three Tops into double digits in the category. Dieudonne finished with 16 and Briggs added 10.