What's On – January 6-12, 2020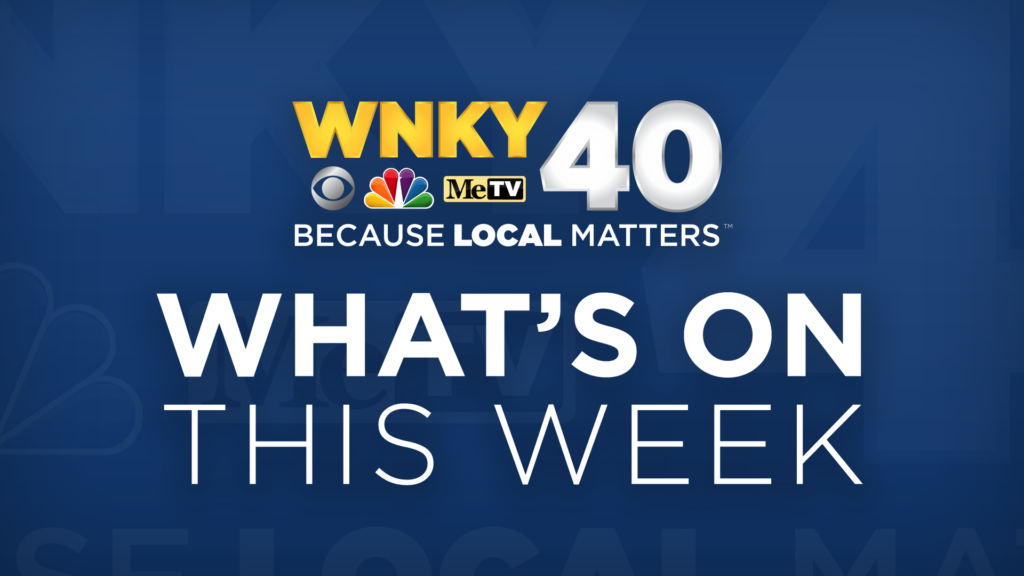 Now that the holidays are behind us, new WNKY 40 network programming is in full swing! Let's take a look at the premieres and sports coming to WNKY 40 this week!
WNKY NBC 40
Monday, January 6
America's Got Talent: The Champions (Season Premiere) | 7PM
via NBC – In the season premiere, 10 of the most talented, memorable and all-around fan-favorite acts from "AGT" and "Got Talent" competitions around the globe will perform for judges Simon Cowell, Heidi Klum, Alesha Dixon, and Howie Mandel. Four of these renowned acts will advance – two will be voted through by a panel of "AGT" Superfans, one will be the Judges' Choice, and one will receive a Golden Buzzer to perform in the finale. "Brooklyn Nine-Nine" star Terry Crews hosts.
Manifest (Season Premiere) | 9PM
via NBC – As the Stone family reels in the aftermath of a devastating shooting, they're hit with their most foreboding Calling yet, sending Ben on a mission to locate two Flight 828 passengers who have mysteriously gone missing. Grace grapples with her new pregnancy, the Major attempts to tighten her grip on the unwitting Saanvi, all while the clock on the lives of the 828ers continues to tick towards zero. Starring Melissa Roxburgh, Josh Dallas, Athena Karkanis, J.R. Ramirez, Luna Blaise, Jack Messina, Parveen Kaur and Matt Long.
Tuesday, January 7
Ellen's Game of Games (Season Premiere) | 7pm
via NBC – After a wildly successful first season, "Ellen's Game of Games" returns for Season 2, which promises to bring more fun, laughter and unpredictable twists, with brand new, never-before-seen games and special surprises.
Zoey's Extraordinary Playlist (Series Premiere) | 9pm
via NBC – In this joyous and celebratory drama, Zoey Clarke is a whip-smart computer coder forging her way in San Francisco. After an unusual event she starts to hear the innermost wants and desires of the people around her through songs. At first, she questions her own sanity but soon realizes this unwanted curse may just be an incredibly wonderful gift.
Lincoln Rhyme: Hunt for the Bone Collector (Series Premiere) | 7PM
via NBC – Inspired by the best-selling book, the enigmatic and notorious serial killer known only as "The Bone Collector" once terrified New York City… until he seemingly disappeared. Now, three years later, when an elaborate murder points to his return, it brings former NYPD detective and forensic genius Lincoln Rhyme out of retirement and back into the fold. Rhyme has a personal connection to the case – a trap set by the killer left him paralyzed – but this time he's teaming up with Amelia Sachs, an intuitive young officer who's got her own gift for profiling. This unlikely detective duo will play a deadly new game of cat and mouse with the brilliant psychopath who brought them together. But how do you catch a killer who always seems to be one step ahead?
Saturday, January 11
NFL Playoffs Divisional Round | 3:35pm
The Minnesota Vikings, following an upset win over the New Orleans Saints, take on Jimmy Garoppolo and the San Francisco 49ers.
---
WNKY CBS 40
Wednesday, January 8
Undercover Boss (Season Premiere) | 7pm
via CBS – Undercover Boss is a two-time Emmy Award-winning reality series that follows high-level executives as they slip anonymously into the rank-and-file of their own organizations. Each week, a different leader will sacrifice the comfort of their corner office for an undercover mission to examine the inner workings of their operation.
Criminal Minds (Final Season Premiere) | 8pm
via CBS – The BAU team investigates an UnSub with striking similarities to Rossi's latest obsession, "The Chameleon," a.k.a. Everett Lynch (Michael Mosley), who nearly killed him and then disappeared, on back-to-back episodes of the 15th and final season premiere of CRIMINAL MINDS.
Saturday, January 11
NFL Playoffs Divisional Round | 7:15pm
The Tennessee Titans, coming off an upset win over the New England Patriots, will take on Lamar Jackson and the Baltimore Ravens in NFL Playoffs action.
Sunday, January 12
NFL Playoffs Divisional Round | 2:05pm
The Houston Texans look to upset Patrick Mahomes and the Kansas City Chiefs on Sunday.
---
WNKY MeTV 40
Sunday, January 12
Collector's Call (Season Premiere) | 8:30pm
via MeTV – Mancow spends his days as a radio personality with a national following, but his true passion is his collection of movie, TV and music memorabilia, which he's been amassing over the past three decades. His good friend Barry Williams (Greg Brady of The Brady Bunch) guest stars! More info > Collector's Call returns for second season on MeTV