Tyson Helton visits Bowling Green Rotary Club as guest speaker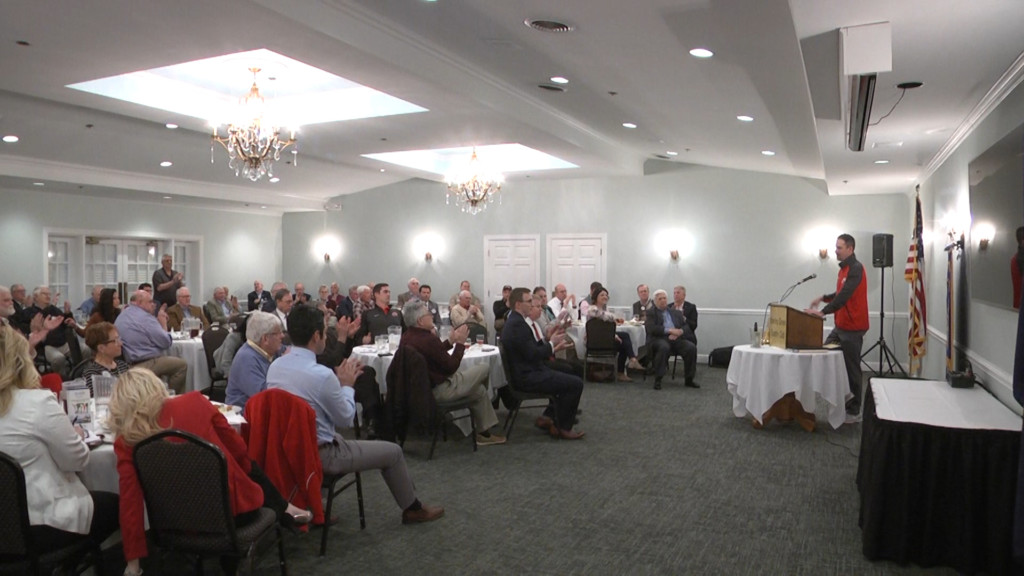 BOWLING GREEN, Ky. – With spring football season in full-swing, Western Kentucky Football Head Coach Tyson Helton still managed to find time out of his busy schedule to pay a visit to the Bowling Green Rotary Club on Wednesday afternoon.
As part of their weekly meeting, Helton was the feature speaker during lunch.
The first-year head coach provided the members with a full update on the team as they begin their preparations for the upcoming 2019-2020 season.
Helton asked several questions about the quarterback competition, how his family has settled in to Bowling Green, and what fans can expect from this year's group of Hilltoppers.
Helton has been active in the community as of late, going out to meet new fans and bring excitement back to the football program.
In the process, Helton said he's received a lot of great support from fans, which is a big reason why he wanted to come back to WKU to coach the Tops in the first place.
"I just knew that the support that this community provides and Western Kentucky provides," he said. "I knew it was a special place. Every time I go somewhere and talk, it's such an easy feeling. Now, the first third-and-out we have during the season that may change, but that's why I came back to Bowling Green and Western Kentucky."
As part of his "Helton Helps" initiative, the Tops head coach will make another public appearance on Monday, April 1, from 10:30 a.m. to 12:00 p.m. at the U.S. Bank in downtown Bowling Green.