Tis the season of giving is over… & come Springtime, homeless shelters feel the impact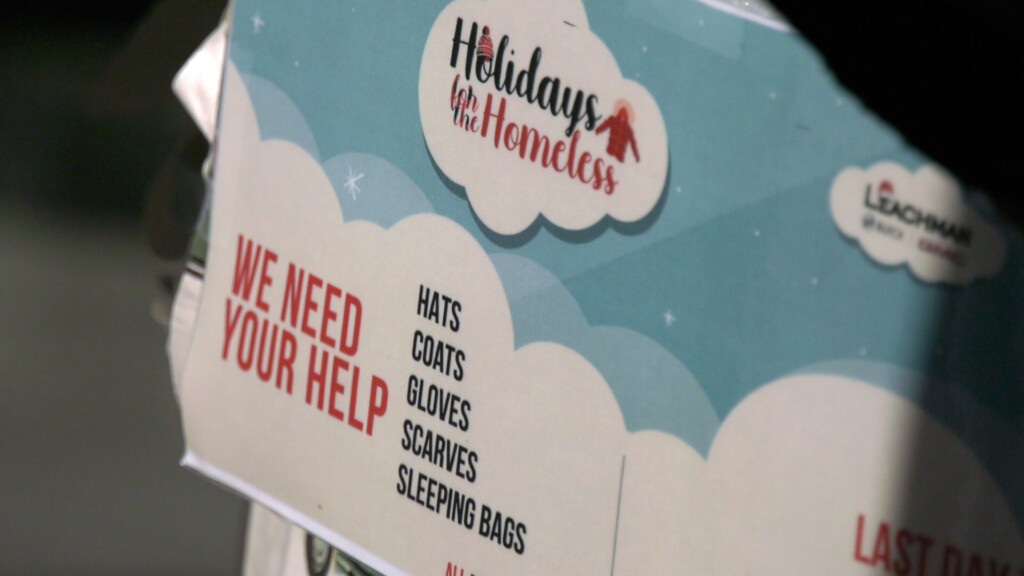 BOWLING GREEN, Ky. – Bowling Green's Leachman Buick GMC is wrapping up its Holidays for the Homeless winter clothes drive for the third year in a row. 
These 300+ community clothes donations will once again help supply local nonprofits and churches.
Leachman Buick GMC General Manager Tyler Jaggers says they host these donations yearly, because, "You've got children. You've got adults. You've got several people who don't have coats and who don't have those typical items: hats, scarves, sweatshirts, everything that when cold weather comes around they don't have. So, it's good to give back in that way."
Bowling Green nonprofit Room In the Inn says winter donations like these help their guests at the beginning of each new year. However, usually, by March, their numbers of supplies and volunteers start running thin. 
Room in the Inn program coordinator Jarod Hines says, "That's pretty typical around this time of year because there is such a strong push around Thanksgiving and Christmas to give back."
Hines says when the spring cold snap arrives, that's a tough time to be low on supplies.
"I don't know if you've ever slept outside in 30-degree weather, but it's not easy. So, it's definitely important [to give after the holiday season] because everybody still needs to have coats gloves, hats, toboggan, and things like that. Because, it's still cold out there, and they still have to face the elements every single day even though giving season is over."
So, as we enter mid-January, and the holiday spirit of giving takes a backburner, Hines encourages you to remember that the need for clothes, food, and shelter is still ever-growing. 
"We would love to have you come down to volunteer and help," Hines invites. "If you can give money, we always are funded by donations. So, you can come together and go through your closet. Find some coats or jackets. Whatever you can do, there's something we can find for you!"
Room in the Inn says some of their most needed donations are socks, underwear, and your time.