Story time with the library now offered in Spanish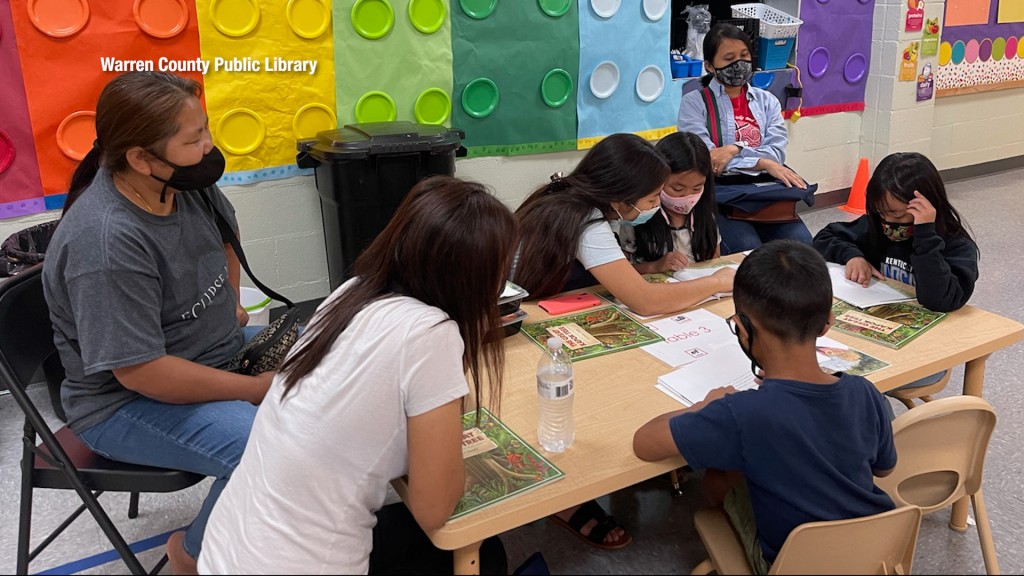 BOWLING GREEN, Ky. – Hispanic heritage month is coming to a close later this week, but Spanish story time will continue on.
The Warren County Public Library began a Spanish story time group on Thursdays at 4 at The Foundry in Bowling Green at the beginning of the school year.
What started as only a couple of families has now blossomed into about a dozen per week.
At story time, a library employee reads a book in Spanish to the families and uses the opportunity to teach the children some of the words in English as well.
This is an important initiative for the library because their goal is to serve everyone in Warren County and expanding to the Hispanic population expands their reach.
Spanish will likely not be the only language for story time in the future as they look toward reading books in other languages.
"Warren County is fortunate in the fact that there's so many different languages spoken throughout the county. I think Warren County Public Schools says there's right around 27 different languages spoken and one of the missions of Warren County Public Library is to provide equal access to all members of the community. So, in order to do so, we have to think outside of the English speaking box," said Jennifer Baily, the marketing and communications manager for the Warren County Public Library.
The library also offers online courses for learning a new language so people wanting to learn a language can take the classes for free.