Sheriff: Dump truck smashes vehicle after brakes fail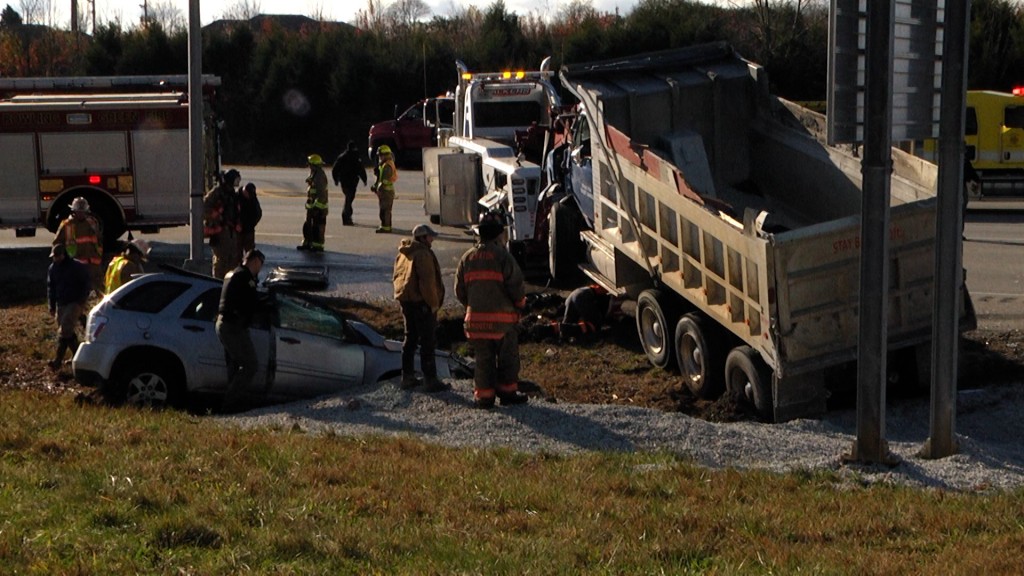 BOWLING GREEN, Ky. – Tuesday morning, a collision involving a dump truck stopped traffic one way on Scottsville Road for nearly an hour.
According to Warren County Sheriff Brett Hightower, the driver of the dump truck told law enforcement his brakes quit working as he neared the intersection of Interstate 165 and Scottsville Road.
The driver then tried to turn right onto Scottsville Road and was unable to make the turn, flipped on its side landing on an oncoming vehicle, and both vehicles slid into a ditch on the side of the road.
Both drivers survived but were taken to the hospital.
According to Hightower, vehicle malfunctions can be deadly.
Professionals cleaned up the road from debris following the crash because the dump truck spilled gravel onto the roadway during the collision.
The names of the drivers have not been released.