SCK Launch gives students the chance to explore opportunities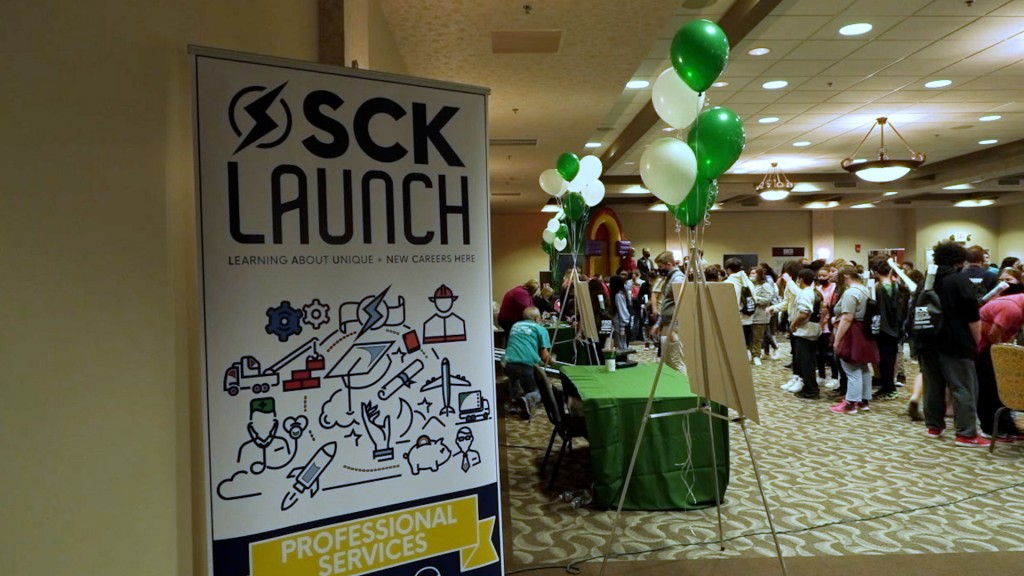 BOWLING GREEN Ky.-Local 8th grade students had the chance to get out of the classroom for a bit to learn more about the opportunities that will be available to them as they get older.
The 2021 SCK Launch event is took place at the Knicely Conference Center, where 8th graders of local school districts explored the opportunities that await them in this community.
SCK Launch is a partnership between the Bowling Green Area Chamber Foundation, the Bowling Green Independent Schools, Warren County Schools, and local businesses to ensure the success of future graduates.
Bowling Green Independent School District superintendent Gary Fields says he's thankful that the students can utilize this opportunity.
"This is just a great opportunity. The work of the Chamber of Commerce as well as our local business community. This is one of the more exciting days of the year. It's telling our kids that live in this community that there are great opportunities. Every career possible that you'd ever want to be a part of," Fields said.