Runners raise money for shelter pets in Hart County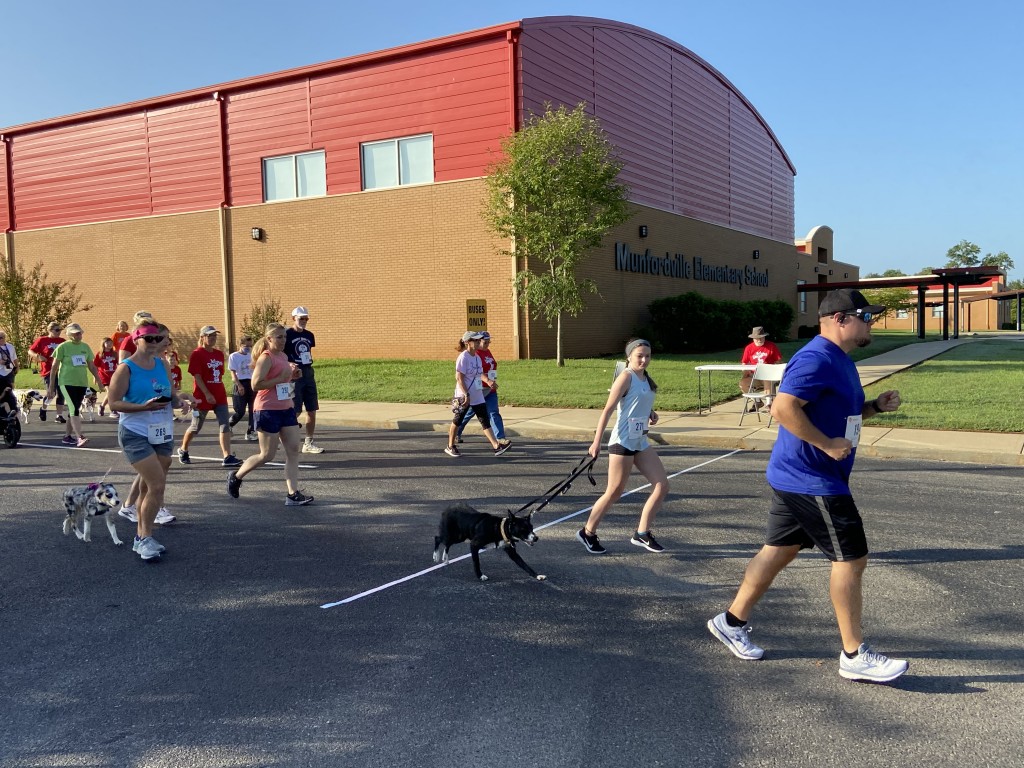 MUNFORDVILLE, Ky. – The ARK Dawgy Dash 5k was run early Saturday to raise money for shelter pets.
Although the morning started out warm, about 90 runners participated in the race which returned to in-person running this year after being virtual-only in 2020 due to COVID-19.
There was also a virtual option this year for those who were unable to join the in-person race.
According to Susan Rowe, the race organizer, nearly $27,000 was raised and the proceeds will benefit the Hart County Animal Shelter along with other community outreach programs such as pet owner education efforts and spay/neuter clinics.
The first runner to finish was Terry Young of Greensburg, Ky. His goal is to run a marathon in every Kentucky county.