Protesters rally outside Senator Rand Paul's Office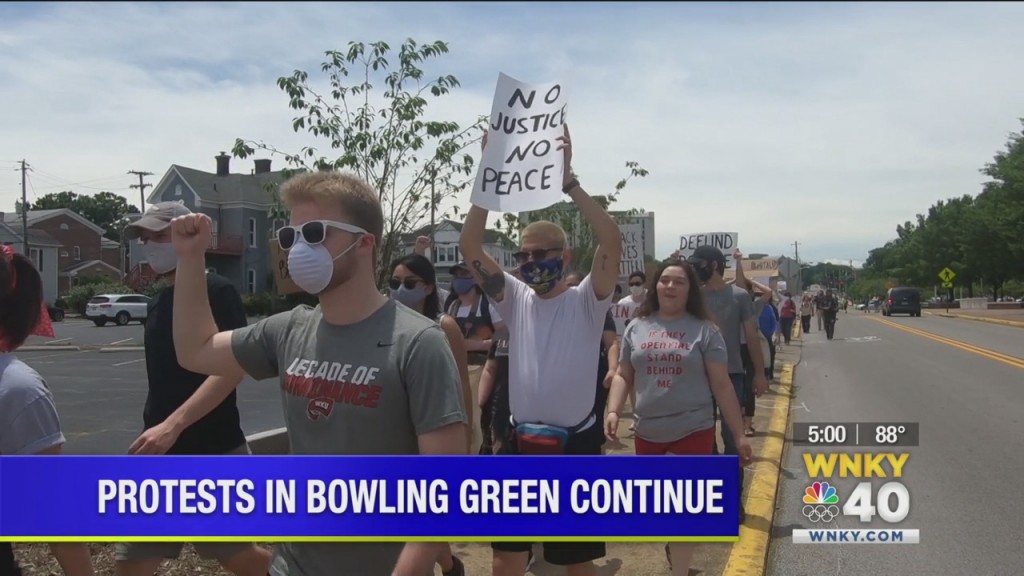 BOWLING GREEN, Ky. – Downtown Bowling Green was once again the site of a peaceful protests sparked by the deaths of Breonna Taylor and George Floyd at the hands of law enforcement.
Just after 12 p.m., protesters gathered outside the Warren County Justice Center.
The group chanted and waved signs at passing vehicles.
Organizers led the group on march through Fountain Square Park, and eventually the group marched to the exterior of Senator Rand Paul's office.
Organizer Derik Overstreet gave a speech protesting what he saw as Senator Paul's involvement in blocking a recent anti-lynching bill.
Paul says he sought the Senate's immediate consideration and passage of the bill, but with an amendment to redefine the exact parameters of lynching.