Man arrested after high-speed pursuit, shots fired in Morgantown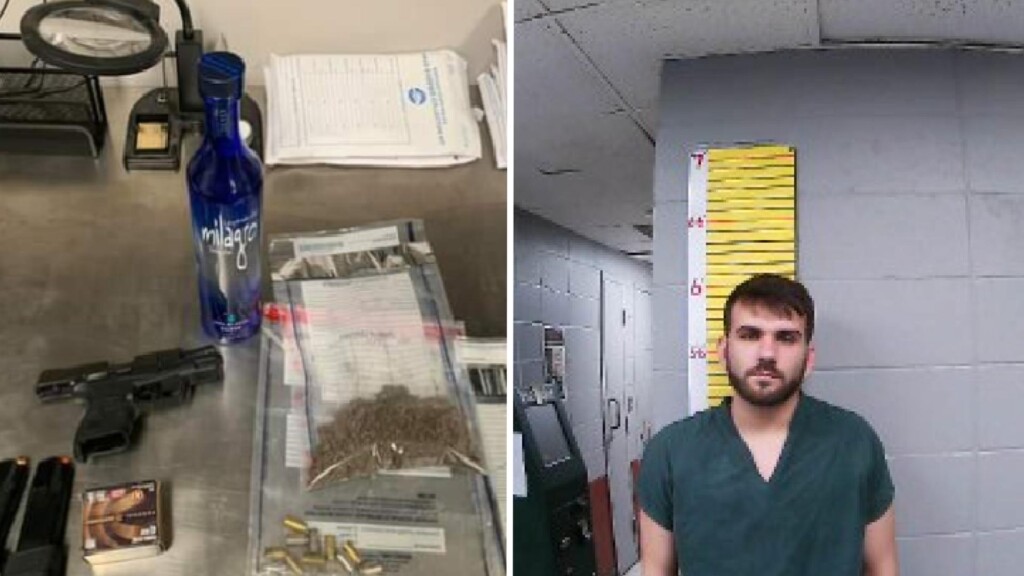 MORGANTOWN, Ky. – One man has been arrested after police say a high-speed chase resulted after a shots fired report Sunday in Morgantown.
Early Sunday morning round 2 a.m., Morgantown police chief Giles Taylor says officers responded to a call regarding shots fired at Oak Hill Apartments.
Police say they arrived and saw a white Jeep Cherokee fleeing the scene. After a Morgantown officer attempted to initiate a traffic stop, the suspect drove off at a high speed, according to Taylor.
Taylor says the pursuit stopped near the 8000 block of Russellville Road with assistance from the Butler County Sheriff's Office.
The driver of the Cherokee, identified as 21-year-old Eric Amburgey, fired at least 12 rounds into the air at Oak Hill Apartments, police say.
Amburgey was arrested and taken to the Butler County Jail.
He faces charges of first-degree wanton endangerment, first-degree fleeing or evading police (motor vehicle), first-degree wanton endangerment of a police officer, speeding 26 miles per hour or more over the speed limit, possession of marijuana and possession of an open alcoholic beverage in a motor vehicle.