Loud parrot mistaken for woman screaming for help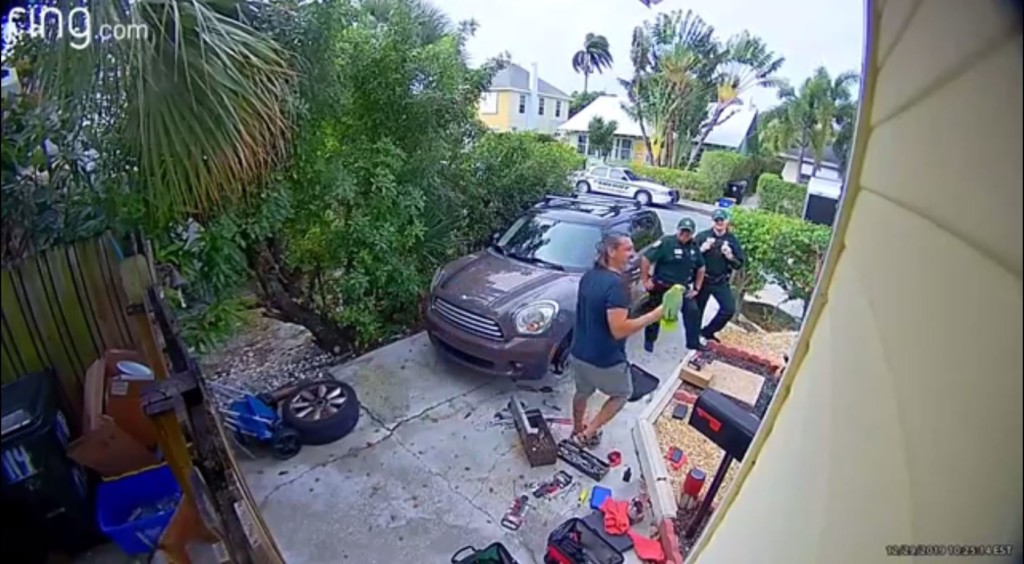 LAKE WORTH BEACH, Fl.- Deputies with the Palm Beach County Sheriff's Office in Florida responded to a call last weekend after someone reported hearing a woman screaming for help. It turned out the screaming wasn't coming from a woman, or a human for that matter, but a man's pet parrot.
In surveillance video from the homeowner's Ring camera, you can hear the screaming before several deputies arrive on scene at the home in Lake Worth Beach.
The Palm Beach County Sheriff's Office provided a quote from the parrot's owner on the agency's Facebook page:
"I was changing the brakes on my wife's car and had my 40-year-old parrot, Rambo, on his outside perch where he sings and talks. Sometime later, four police officers showed up saying a neighbor called because she heard a woman screaming for help. I promptly introduced the officers to Rambo and we all had a good laugh. Afterward, I also introduced Rambo to the neighbor who called in the screaming. She too had a good laugh. Sometimes Rambo yells 'help, help, let me out'. Something I taught him when I was a kid and Rambo lived in a cage."
To view the video, visit: https://www.youtube.com/watch?v=elPOqwA4SA4&feature=youtu.be&fbclid=IwAR37_e_fl7friUjD67wom6AF_8Gwpzw6Evl275Txl3mMOxFJvLd4q3-w9y0