Local firefighters walk in honor of fallen 9/11 firefighters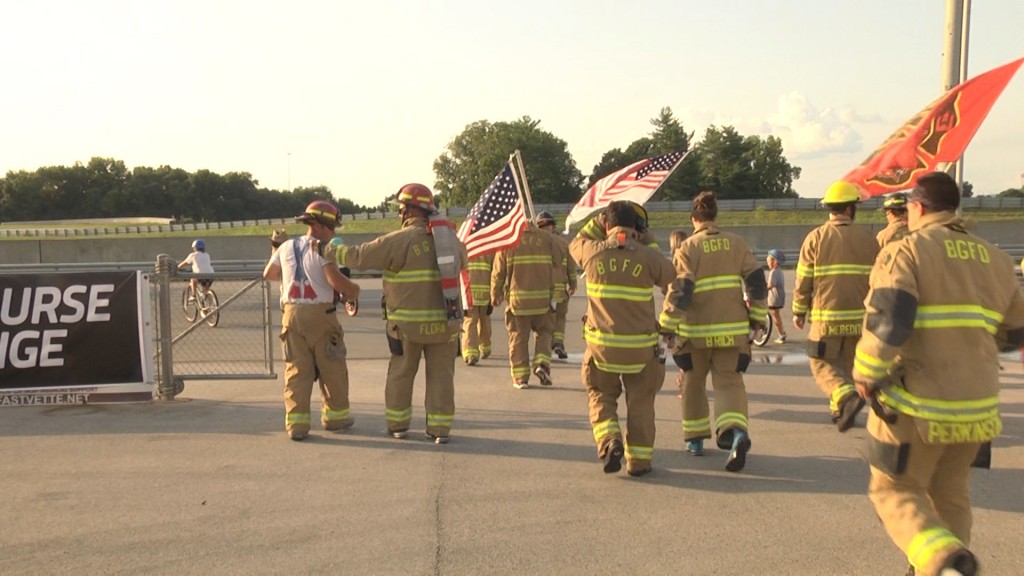 BOWLING GREEN, Ky.- Local firefighters walked the track tonight at NCM Motorsports park in honor of 9/11. 
The firefighters walked 3.43 miles in honor of the 343 firefighters who gave their lives on 9/11 so that others could live. 
They usually participate in a larger event for the occasion in Nashville, but due to the pandemic they found a location locally to walk. The proceeds of the event go to the National Fallen Firefighters Foundation. 
Capt. Matt Ferguson told me that the reason he became a firefighter was because of 9/11 so the event is special to him. 
"So after 9/11 I joined the Bowling Green Fire Department to serve the community and it's definitely an opportunity to show support and be proud of to go home to your family and they're so proud of you." 
The marketing coordinator for the NCM Motorsports Park said they hope to hold this event here annually now and grow it even bigger in the local community.