Kentucky Downs day two races kick off Monday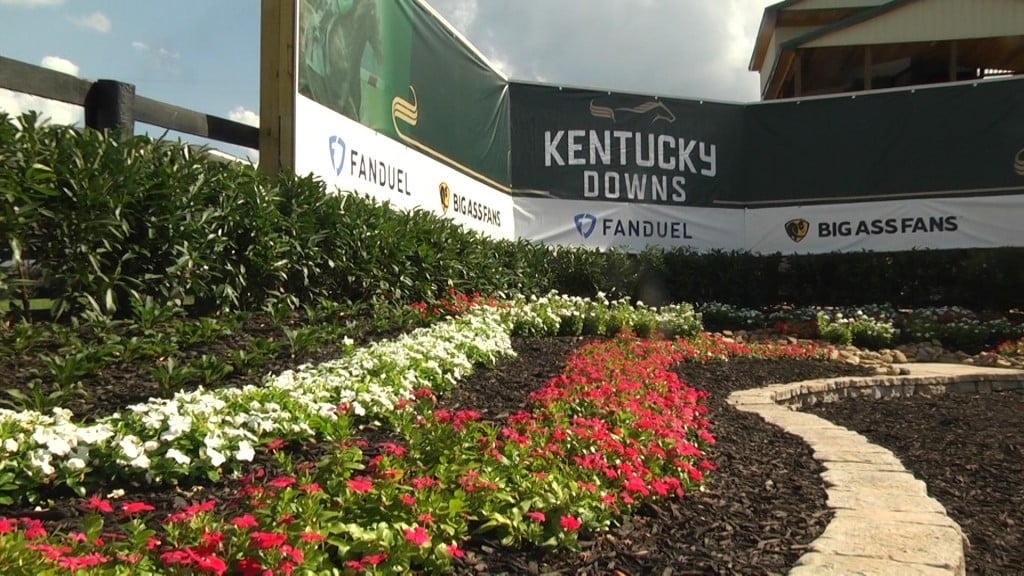 FRANKLIN, Ky. – Monday, September 6th marks day two of the Kentucky Downs races, the second day of the six day meet.
The crowd had a big turn out Monday as they watched the jockeys and their horses race across the course's newly renovated turf course. 
The horses ran for the richest purses in America, including a million dollar race on Monday. 
At the track, the horses ran over the mile-and-five-sixteenths long course, one of the biggest turf courses in the country. Each of the jockeys, including top riders from across the country competed today, all with the same goal – to stand in front of the Kentucky Downs' new winner's circle.
Jockey Brian Hernandez is a well known staple at the Kentucky Downs. At 35-years-old, he has won the most races of any jockey at the track, over 50 races total.
Hernandez said this year's meet has some unbelievably skilled challengers. 
"The competition is tough, you know. We have the best riders in the country all shipping in here for the races, because we have a lot of horses running. We have big, full field with really big purses. They advertise this as the biggest purses in the country, so everybody wants to be here," said Hernandez.