Hot Rods win Home Opener vs. Asheville Tourists, 5-1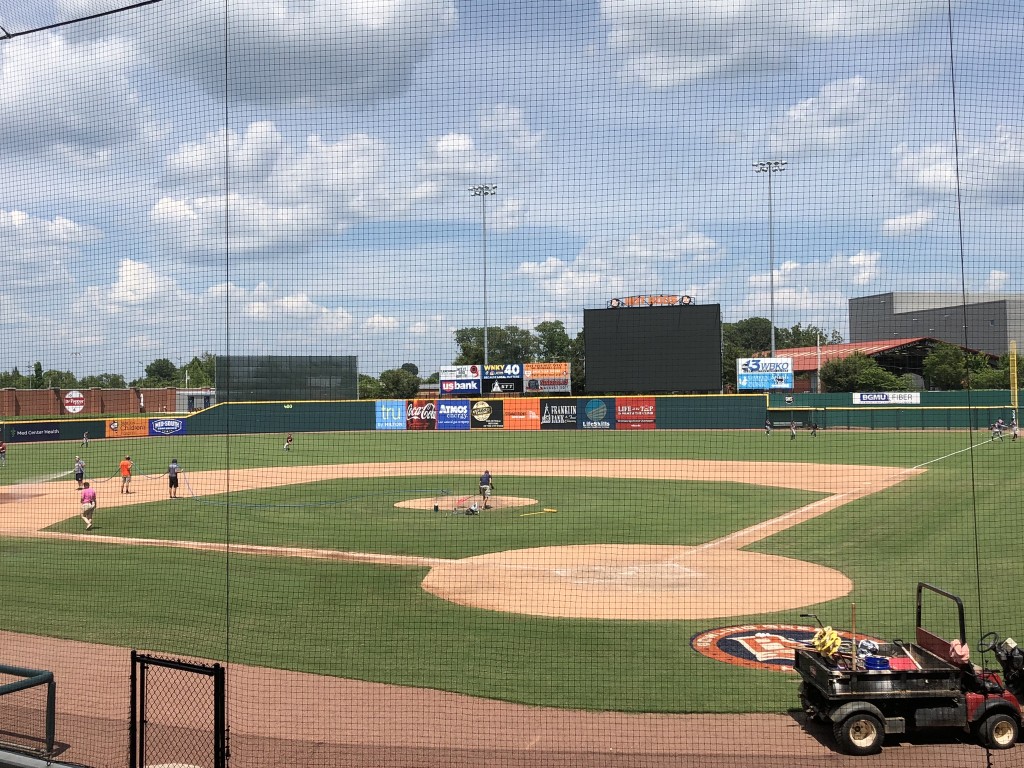 BOWLING GREEN, Ky. – Peyton Battenfield struck out a career-high nine batters over four innings of work for the Bowling Green Hot Rods (5-2) in a 5-1 victory over the Asheville Tourists (3-3) on Tuesday night at Bowling Green Ballpark. The Hot Rods and Tourists will play the second game of their six-game series on Wednesday night with a 6:35 PM first pitch.
Battenfield breezed through the Tourists lineup in his second start of the season for Bowling Green. The righty struck out a career-high nine in his four shutout and hitless innings of work, holding the line for the Hot Rods offense to break onto the scoreboard.
Bowling Green scored first in the bottom of the fourth inning against Jose Bravo, who started for Asheville. Blake Hunt led off the inning with a walk, and one out later, Ruben Cardenas hit a home run to right field. The Hot Rods took a 2-0 lead thanks to Cardenas' second long ball of the season.
The first three batters Evan McKendry faced reached by double, walk, and single. A.J. Lee rolled into a double play, scoring Alex Holderbach from third to plate Asheville's lone run of the night. McKendry got a ground ball from Ramiro Rodriguez to strand a runner at second.
In the bottom half of the sixth, against Blaire Henley, Bowling Green drove in another run to extend their lead. Edwards led off with a single and Cardenas followed with a single of his own, moving Edwards to third base. Grant Witherspoon grounded into a double play that scored Edwards that gave BG a 3-1 edge.
The Hot Rods tacked on runs in the seventh and eighth and went on to win 5-1 in the opening game of the series.
Battenfield struck out nine over 4.0 innings of work without allowing a run or a hit in a no-decision. McKendry also went 4.0 innings while allowing one earned run on three hits with two K's in his second win of the season. Christopher Gau pitched a perfect ninth inning with two strikeouts.