Holiday traveling through potential winter storm?
AAA projects rescuing 900,000 drivers this season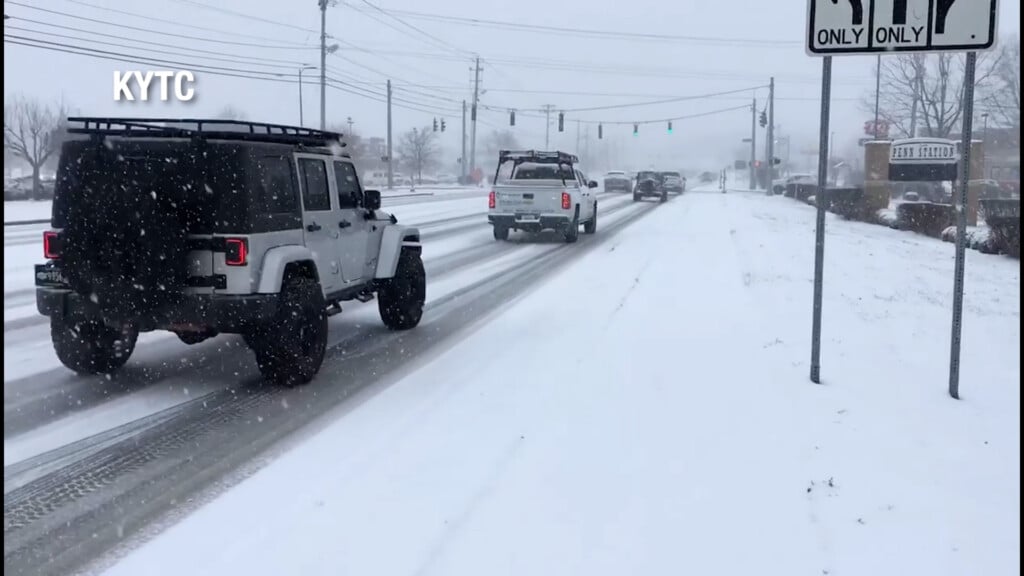 BOWLING GREEN, Ky. – Kentucky Transportation Cabinet's District 3's snow and ice team has been monitoring the forecast closely.
KYTC District 3 Public Information Officer Wes Watt said, "With these low temperatures expected to stick around a few days, the icy conditions can stay around a while, too."
'Will the incoming rain stick around when roads start to freeze?' That's the question SOKY drivers are asking.
If you're planning to hit the roads for the holidays, regardless, be proactive. Clock what weather you'll be driving through ahead of time on each leg of your journey.
The Kentucky Transportation Cabinet recommends you map out a plan B just in case Siri's recommended route shuts down.
"Scout your route and maybe know of a secondary route. Real-time traffic from Waze or Google Maps, anything like that is very, very good," said Watt. "But I tell people all the time, if you are not familiar with where you're going, look at an old-fashion map."
Additionally, when navigating the highways, give construction crews ample room for your safety and theirs.
"A lot of times people want to crowd our plows. They want to try to pass the plows. Do not tailgate. Do not make dangerous passes in bad situations," Watt implored. "If motorists will help us out and give them plenty of space and that's just one less thing they have to worry about."
AAA says their top roadside assistance calls this season are lockouts, dead batteries, and flat tires.
AAA East Central Safety Advisor Lynda Lambert said, "AAA expects to rescue almost 900,000 people at the roadside this season. You don't want to be one of them."
If any of you take to the skies, AAA advises you to download your airline's app to stay updated on delays.
Finally, whether you're in a car or in the skies, have essentials like medicine and phone chargers accessible… If bad weather prevents you from accessing your luggage, you won't be in a crisis.
"You can do a lot to be prepared this holiday season by planning ahead, and ensuring you have a roadside assistance kit. Make sure you're prepared," said Lambert.
Safe travel and happy holidays from your friends at News 40 WNKY.