Hilltoppers' Savage Locks Up C-USA POW Honors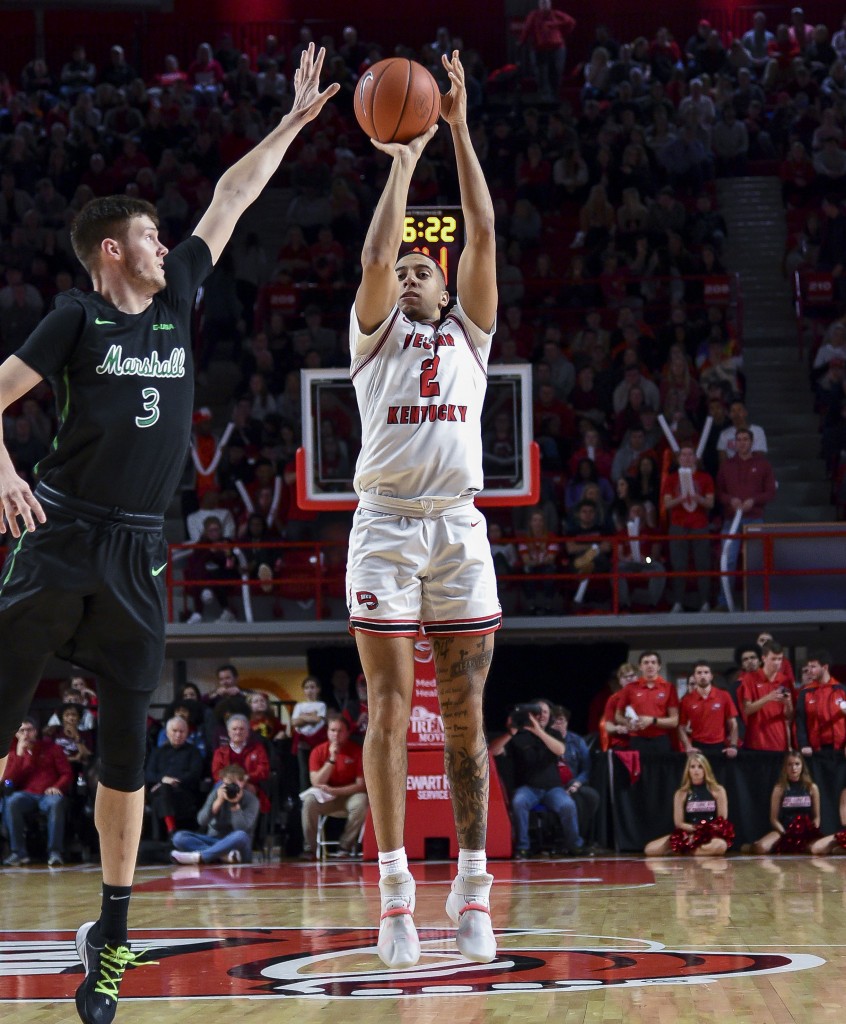 Credit – WKU Athletics
DALLAS – Redshirt senior Jared Savage was named WKU's fourth Player of the Week award of the season on Monday after recording a double-double average on the Hilltoppers' Texas road swing.
This is Savage's first honor of the kind in his career at WKU. With this award, WKU is now the second team in Conference USA history to have four different men's basketball players earn Player of the Week honors. UAB is the only other team to achieve the same feat back in the 2010-11 season.
Savage's achievement follows in the footsteps of Charles Bassey (Dec. 2), Carson Williams (Jan. 6) and Taveion Hollingsworth (Jan. 20).
The Bowling Green native averaged 19 points, 12.5 rebounds, two steals and 1.5 assists in 41.5 minutes per game in WKU's sweep of UTEP and UTSA. He shot 50 percent from the field, netting 8 of 15 from long range and 8 of 9 from the charity stripe over the two games.
Savage recorded a new season-high 24 points and career-high 16 rebounds in all 45 minutes of WKU's overtime win in San Antonio.
Against the UTEP Miners, Savage filled his stat line with 14 points, nine rebounds and three steals as the Hilltoppers won 67-62.
WKU (18-8, 11-3 C-USA) stays at home for the first two games of Bonus Play, hosting Charlotte on Feb. 22 at 6 p.m. CT to start.