Hilltoppers Players, Coaches Discuss Return to Campus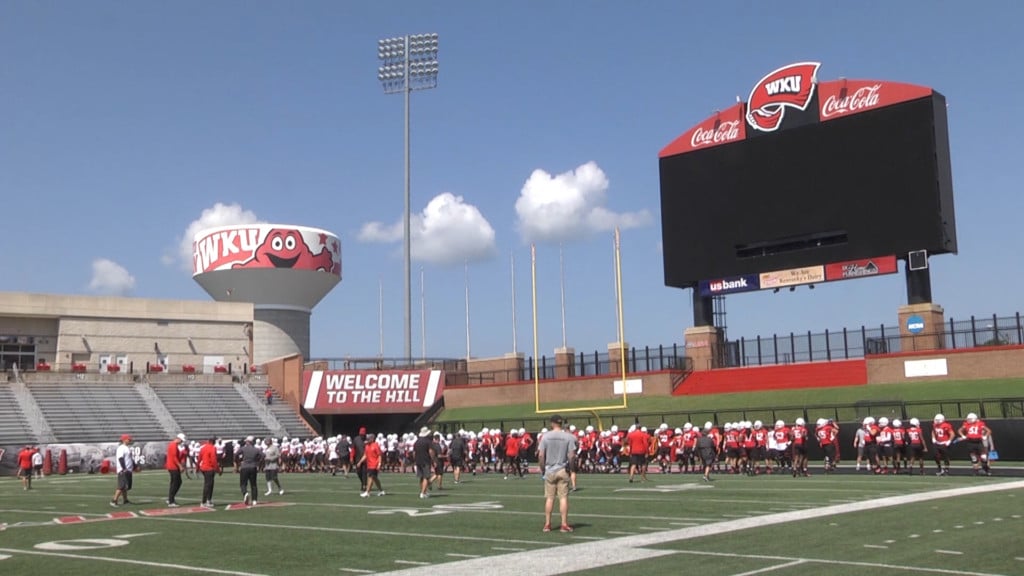 BOWLING GREEN, Ky. – It has been an unusual summer for college football programs across the nation and the Western Kentucky Hilltoppers are no exception.
Earlier this month, 65 members of WKU's football team returned to campus for voluntary workouts and the remaining 40 members plan to return next month on July 6.
Unlike other collegiate athletic programs across the country, such as LSU, Clemson and Kansas State, the Hilltoppers have had no coronavirus-related issues through the first three weeks.
Head coach Tyson Helton expounded, saying "No one has show any type of symptoms, and (the athletic department) has done a great job of testing with temperature checks every single day."
It seems the Hilltoppers' players on campus are just as pleased with how smooth and seamless the return process has been thus far.
Defensive lineman Jeremy Darvin says he's been pleasantly surprised with how easy things have been.
"The process (WKU) has for us, with coronavirus protocol and that type of stuff, has been like clockwork," the Redshirt-senior stated. "Everything is on time, (we've had) easy transitions, and it's really been good for us."
The Western Kentucky Hilltoppers will kick off the second season of the Tyson Helton era on Thursday, September 3rd against UT-Chattanooga.