Hilltoppers Add 15 Recruits in 2020 Early Signing Period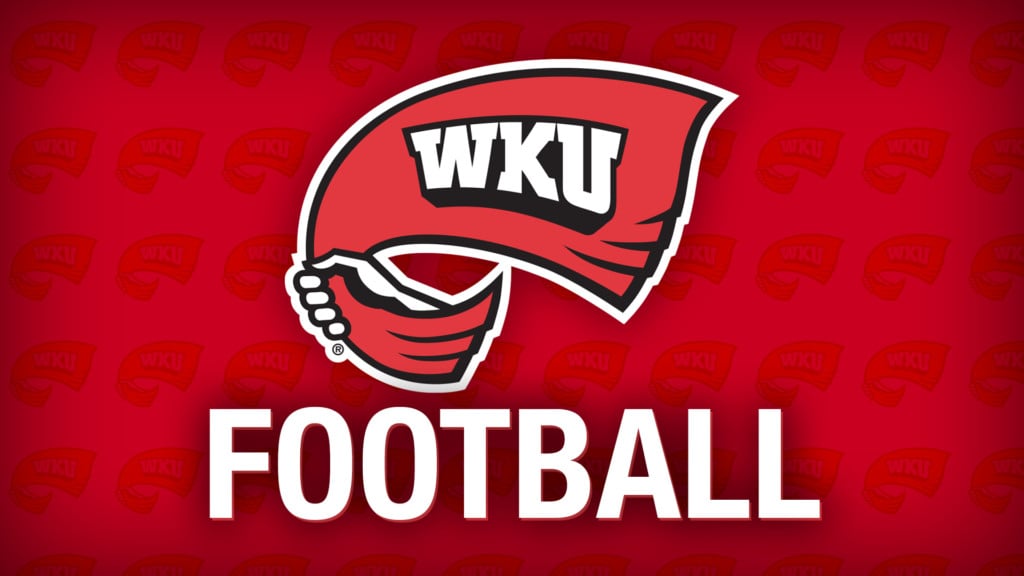 BOWLING GREEN, Ky. — Head coach Tyson Helton and the WKU Football staff announced 15 new Hilltoppers signed to National Letters of Intent in the Class of 2020 early signing period on Wednesday.
The Class of 2020 – Early Signees (Alphabetically)
S, Talique Allen (Fort Valley, Ga./Peach County HS)
CB, John Blunt, Jr. (Arlington, Texas/Cisco College)
WR, Craig Burt, Jr. (Columbus, Ohio/Hutchinson CC)
CB, Travis Collier (Douglasville, Ga./Douglas County HS)
LB, Nicholas Days (Miami, Fla./Independence CC)
OL, Mark Goode (Hodgenville, Ky./LaRue County HS)
OL, Wesley Horton (Atlanta, Ga./North Atlanta HS)
OL, Colt Jackson (Bowling Green, Ky./South Warren HS)
DT, David Ndukwe (Lithonia, Ga./Arabia Mountain HS)
TE, Spencer Owens (Lakewood, Calif./Fullerton College)
LB, Dezmion Roberson (Elba, Ala./Elba HS)
QB, Grady Robison (Sammamish, Wash./Eastlake HS)
DT, Darius Shipp (Olive Branch, Miss./NE Mississippi CC)
WR, Mitchell Tinsley (Lee's Summit, Mo./Hutchinson CC)
RB, Noah Whittington (Fort Valley, Ga./Peach County HS)
Key Numbers
Of the 15 signees…
Nine are expected to be early enrollees at WKU for the spring semester.
Nine are coming from high school and six are coming from junior colleges.
10 different home states are represented, with five Georgians, two Kentuckians and one from eight other states.
Eight are offensive players and seven are defensive players.
Nine different position groups are represented, including three offensive linemen.
Helton press conference opening statement: "Really good day for us, really excited about this year's signing class. I really felt like we met our needs in the early signing period. We signed 15 guys this morning. I really felt like we hit home on all the areas we needed to hit. We had nine high school players and six junior college players. We're signing guys from 10 different states. I really felt like the positions we had some needs in we were really able to get those spots filled with guys that we think in the future could really help us. We had eight offensive players that we signed and seven defensive players. I'm hoping that we can maybe add two more guys in January, some other guys that we're hoping to add on to this early signing period as well. The thing that I really, really like is that nine to 10 of these guys will be here for spring football; they're early graduates. So, I think that will be huge for us moving forward with our program. I'm really excited, so, for the first round it was great. We've got about 10 more scholarships left, that's perfect for us. We'll hit that next round of guys in the February signing period and continue through spring to see if there's transfer guys, those types of things."
Helton, on the importance of building relationships: "Really, it comes down to relationships. Last year we kind of had to guess a little bit, would a guy really fit us? I thought it was extremely important – our culture right now in our program is excellent – and I wanted to make sure that whoever we brought into this program that they fit our culture. We got a lot of great guys with great character. They love to work, they love football. It takes time to really find out if a guy likes that. So, we were able to establish those relationships. I really feel like we know these guys really well. Moving forward, they ought to be a good fit for us."
The traditional signing period on the first Wednesday in February 2020 remains, and around 10 open spaces were intentionally left by the staff to add on to this class. The early signing period is now in its third season of implementation.