Glassblower in Bowling Green: Sweaty Glass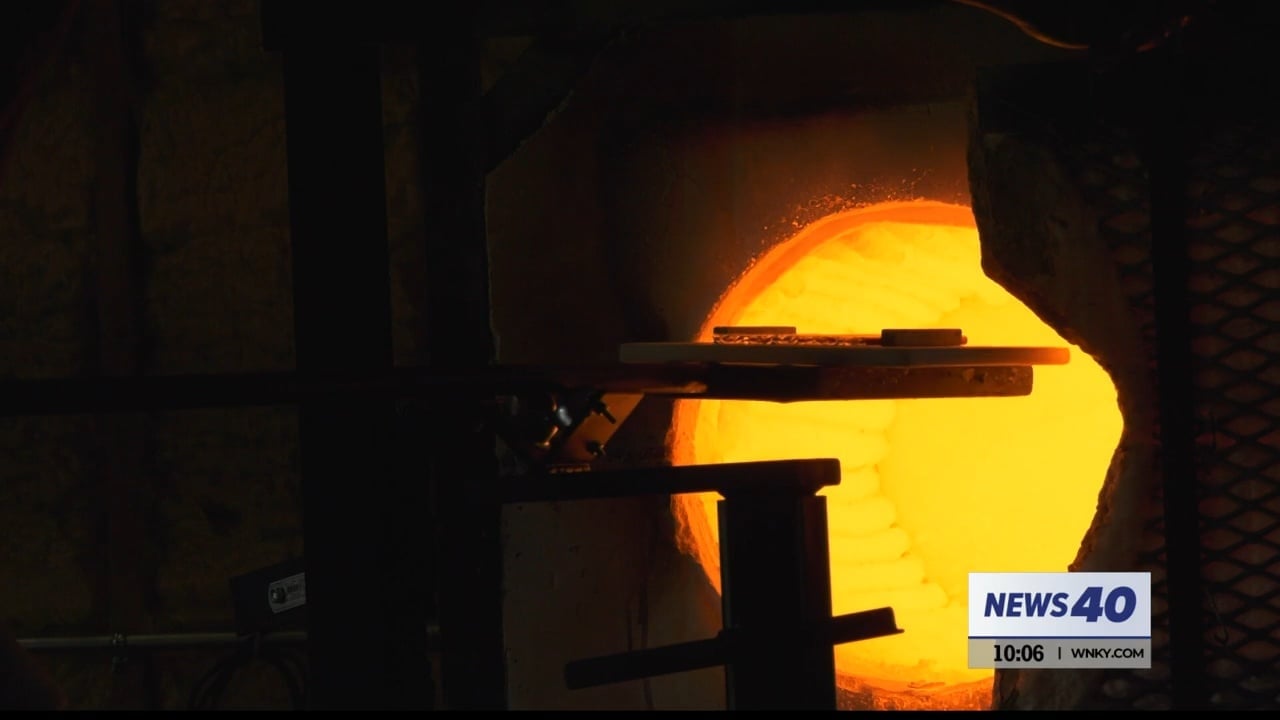 BOWLING GREEN Ky. – There is a new artisan in Bowling Green, Shane Spickard a BG native set up his new glassblowing shop, Sweaty Glass, here in town.
Starting 2019, Spickard started taking classes in Tennessee in order to learn how to blow glass professionally. Now he has a studio and is even offering classes through Community Education. Registration for these classes is now open for both Thursday, August 17 and Saturday, Aug. 19.
"I get really excited whenever I'm teaching someone or even just talking about glass. I could talk to someone really all day about it. So especially when people come into the shop for a class and they're, you know, super interested in it, it's always a good time," Spickard said.
For more from Spickard search for @sweatyglass on Instagram.