Glasgow man arrested on drug charge after climbing tree in Scottsville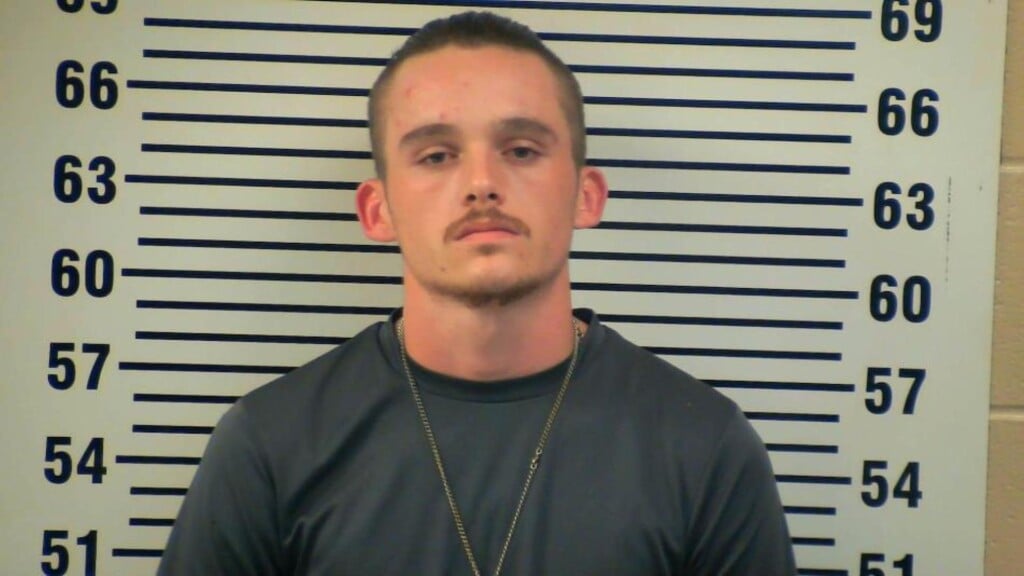 SCOTTSVILLE, Ky. – A Glasgow man has been arrested after police say he entered a person's backyard with illegal drugs and a machete.
The Scottsville Police Department says it got a call around 4 p.m. Tuesday about suspicious persons in the backyard of a residence.
Police say they arrived at the 500 block of Parkway Drive and located both subjects, with one in a tree.
Police say they identified the subject in the tree as Daniel Stock, 21, of Glasgow. According to police, Stock told them he had climbed the tree to try to be able to see a female subject he was looking for.
After removing Stock from the tree, police say they discovered he was in possession of methamphetamine, a firearm and a machete.
Stock is charged with first-degree possession of a controlled substance, first offense (methamphetamine).
Stock was taken to the Allen County Detention Center.