Franklin woman to donate kidney to best friend; miraculous 98 percent match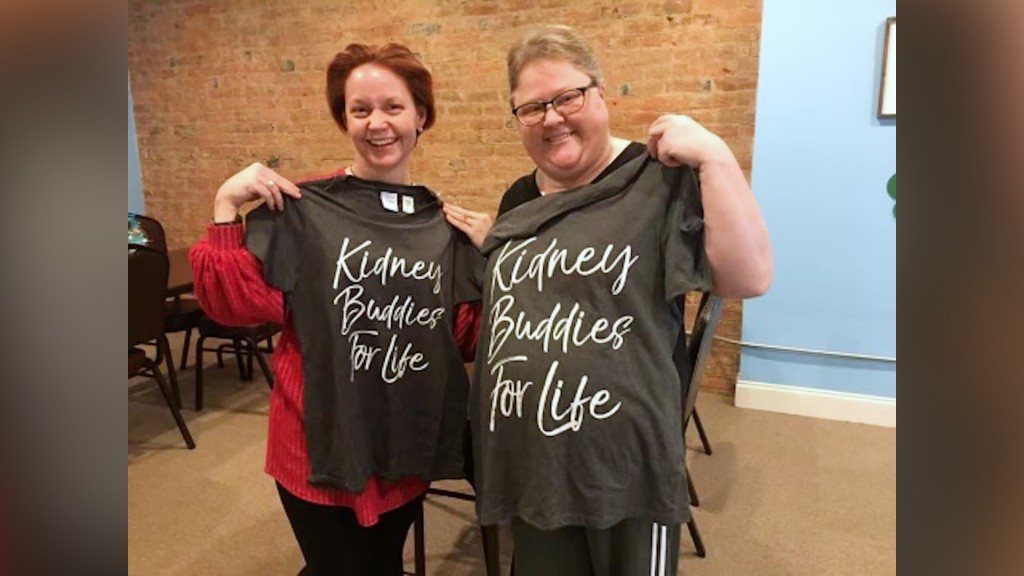 BOWLING GREEN, Ky. – The Covid pandemic that began in 2019, and still lives with us all today, is enough trouble on its own. 
But for Denita Brady, another health danger was lurking and would reveal itself at the same time.
After several trips to her doctor produced normal tests and provided no answers for how she was feeling, Denita was left feeling overwhelmed and frustrated.
Continuing to demand answers from health professionals, Denita was finally diagnosed with an autoimmune disorder that had attacked her kidneys in 2019.
"By the time they found it, I was stage five," said Denita. "I didn't even know what that meant, was I going to die?"
Denita immediately began dialysis, but she knew the chances of finding a donor match was like finding a needle in a haystack. 
Willing to try anything to continue living for her daughter, Denita turned to social media with a plea for help.
Her best friend, April Sermons said, "I saw her post on Facebook that Denita did that talked about the living donor program at Vanderbilt, and I decided to do some research."
Secretly, April tested as a donor match. Not long after, she received a phone call from flabbergasted hospital workers.
The healthcare workers said, "You guys are a 98 percent match, and this doesn't happen without people being related," according to April.
April surprised Denita and her daughter with the news, and that day two friends became sisters.
Denita asked, "How do you thank somebody? I'm so humbled that she would even do that for me."
Now, the best friends face a new journey filled with hope and a future.
Deinita said their surgery is a week from Thursday. "5:30 a.m. in the morning, we head to Vanderbilt!"
April said, "The things that had to happen for it to all orchestrate like this – it's a story that really makes you believe in miracles."
And believing in miracles is exactly what it takes sometime…
Praying her body accepts April's kidney, Denita looks forward to her long future, saying, "We're going to watch our girls set the world on fire."
Both women strongly encourage people to look into the living donor program and help keep passing on the gift of life.