Franklin Small Town Christmas brings community together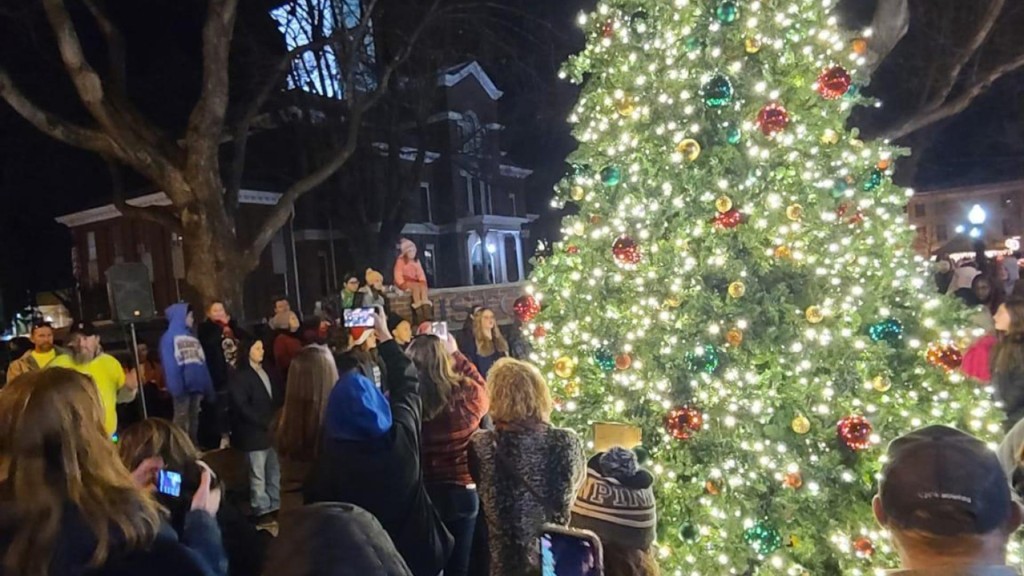 FRANKLIN, Ky. – Franklin brought that small town feeling of Christmas a little early.
Downtown Franklin drew quite the crowd in anticipation of the day's events, particularly the annual F-S Kiwanis Christmas Parade that would pass through town.
Simpson County judge executive Mason Barnes said in a Facebook post that "several different groups worked hard to make our Small Town Christmas a huge success."
In addition, the parade's grand marshal, Franklin-Simpson High School student Riley Daniels, hit the switch to light the tree this year.
Barnes said it was great to see him light the tree in celebration.
"It is truly a blessing to live in such a friendly and caring community," Barnes said.