Former BG East Little Leaguer and BGHS Alum drafted by Pittsburgh Pirates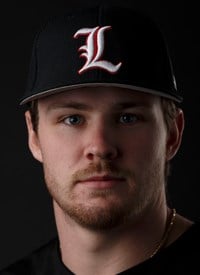 BOWLING GREEN, Ky. –  A former Bowling Green East Little League baseball player who also played at Bowling Green High School, Western Kentucky University, John A. Logan College and the University of Louisville was drafted in the 9th round of the 2021 Major League Baseball draft by the Pittsburgh Pirates.
Luke Brown, was a two-sport athlete at Bowling Green High School where he played both baseball and football. When he played receiver for the Purples football team, the team won three state championships, according to the Pirates web site.
While playing for U of L, he stole 28 bases in 67 games over a two-year time period, according to the web site.
"He also batted .320 or better in both 2020 and '21, but he upped his slugging last season — despite hitting no homers — with his speed helping him collect 13 doubles and four triples," the web site reads.