Food distribution in Warren County brings out a crowd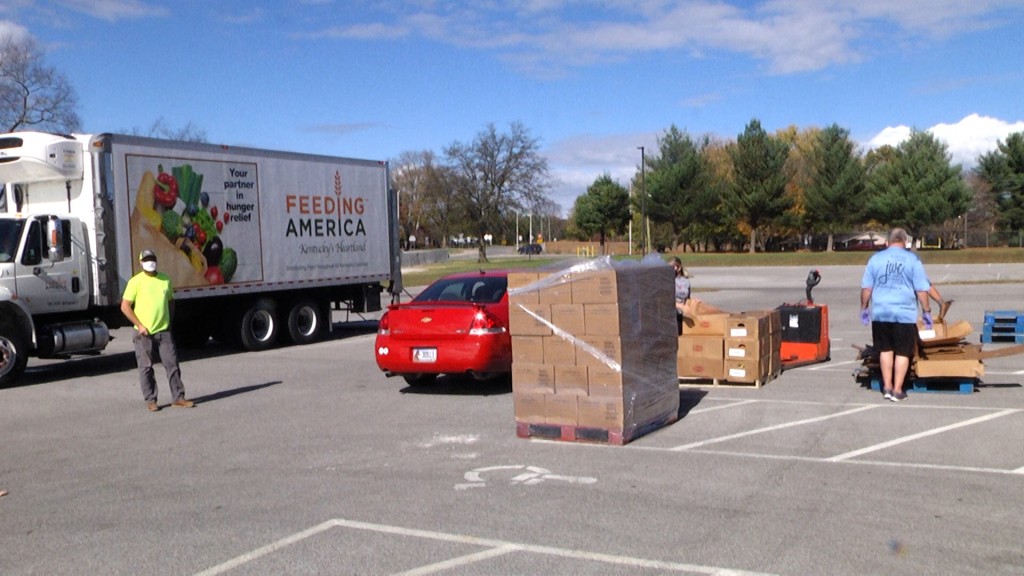 BOWLING GREEN, Ky. – Feeding America: Kentucky's Heartland, was out at Ephram White Park in Warren County again Monday morning distributing food to families in need.
Monday, nearly 500 households received food.
Jamie Sizemore, executive director of Feeding America: Kentucky's Heartland, said the pandemic has made it very challenging for them to get food out to everyone in need.
Prior to the pandemic, Feeding America was already breaking records with food distributions, but due to the pandemic, they are up about 20% overall.
Feeding America's fiscal year ended June 30 and they had distributed 19 million pounds of food in one year.
Sizemore said because of schools being online and people losing their jobs, finances for many have been extremely tight.
To find out how you can receive food, click here.