Field goal leads to thrilling victory for WKU in First Responder Bowl
WKU 23, Western Michigan 20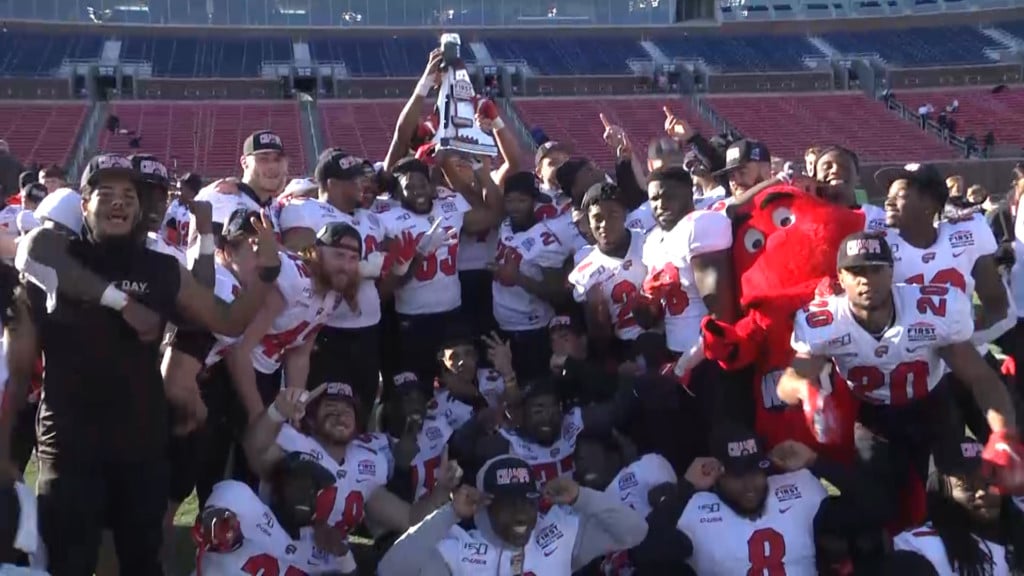 DALLAS – Western Kentucky University Hilltoppers capped off their post-season with a last-minute 52-yard field goal to win the First Responder Bowl 23-20 Monday afternoon in Dallas against Western Michigan.
Senior quarterback Ty Storey threw for 358 yards. Senior wide receiver Lucky Jackson had 17 receptions, and true freshman kicker Corey Munson nailed the 52-yard field goal as WKU walked away with the win at the First Responder Bowl in a absolute thriller of a game at Southern Methodist University's Gerald Ford Stadium.
It's the tops' ninth win in 2019, and one heck of a way for head coach Tyson Helton to end his first year at WKU.
"He's really talented," Helton said of Munson. "I've been a special teams coach for a long time, and it's very tough to be a freshman kicker and the best thing you can is keep putting them out there, keep building confidence with them, keep telling him it's going to be OK, and I knew he could handle it.
"He's not a guy that gets down when he misses kicks. He works extremely hard, and I knew his time was coming.
"I didn't think it would be on this stage with that kick but he was due, he was due, and I'm glad that he was able to come through today," Helton said.