Dance Big Red raises nearly $50,000 for for Norton Children's Hospital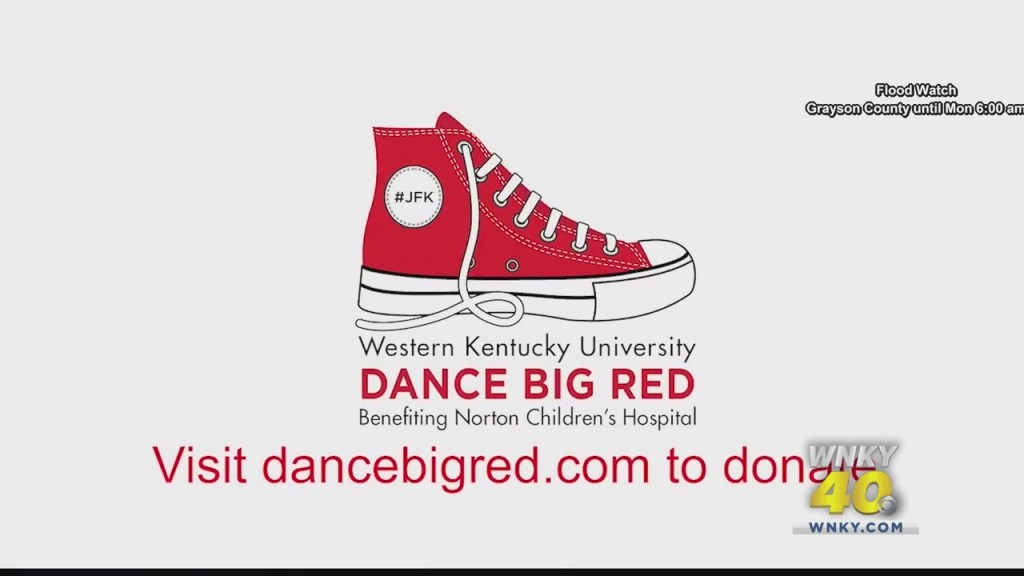 BOWLING GREEN, Ky. – Dance Big Red raised nearly $50,000 to support pediatric heart care at Norton Children's Hospital. Western Kentucky University students participated in the seventh-annual student-led dancing fundraiser held on Zoom and livestreamed to Facebook over the weekend. The virtual event allowed the fundraiser to continue with over 400 registered participants, along with sponsors, families and community members.
"We were ecstatic with the overwhelming response from participants and donors during this global pandemic," said Briley Barks, Dance Big Red co-chair. "Pediatric heart disease does not stop for COVID-19 and Dance Big Red does not stop raising funds for Norton Children's Hospital."
 Dance Big Red has held various fundraising events throughout the year, including spirit nights at local restaurants and its first-ever online auction. The executive members planned a virtual Ted Talk series called "All Talk, No Dance," reaching over 200 students to give awareness to their mission due to limited in-person campus outreach. The organizers also participated in a virtual tour/presentation of Norton Children's Hospital over the summer.
"The passion among the WKU student leadership planning Dance Big Red 2021 was evident as their vision and drive pushed the virtual event forward once again," said Dana Matukas, Norton Children's Hospital's Western Kentucky Communication Project Manager. "Since the inaugural event, Dance Big Red has raised over $330,000 for Norton Children's Hospital. Dance Big Red will forever be part of the family at Norton Children's Hospital. Their dancing is saving lives."
Western Kentucky University President Timothy C. Caboni said, "It's terrific to see so many WKU students getting involved with Dance Big Red, giving of their time to help children. I'm proud of our Hilltoppers for understanding the significance we each play in our communities and how our efforts can change the world around us."
"We are proud of our creativity, hard work and dedication," said Haley Cooper, Dance Big Red co-chair.   "Everyone faced challenges but their determination made the event a success. The WKU community and spirit showed out on Friday to support Norton Children's Hospital."
The event is possible due to hard work and dedication of volunteers at every level within Dance Big Red along with all the sponsors, including WKU Campus Recreation & Wellness, Kiwanis Club of Bowling Green, Meijer, Chick-fil-A, US Bank and Warden & Company – Garden Center & Gifts. Also thanks to the media sponsors, including WUHU, WBKO, WNKY, WOVO, Sam FM, Nash Icon, The Point and ESPN. For a full list of sponsors visit www.DanceBigRed.com.
Pledges are still being accepted.  Visit www.DanceBigRed.com.